North Carolina's sports betting bill gets tweaked but stays alive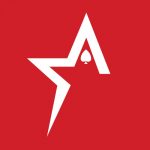 By Bob Garcia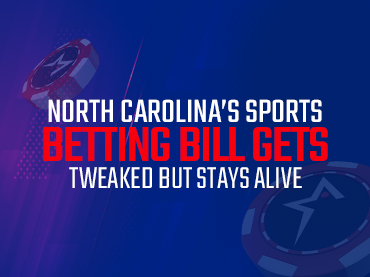 State lawmakers continue to seek a path for expanded sports betting
Considered as a pertinent issue by the lawmakers, North Carolina legislature has resumed the proceedings for introducing regulations to allow online sports betting within the Tar Heel State. To bring a significant change in the existing framework of the bill, lawmakers have already initiated new modifications to an active bill.
On Wednesday, the North Carolina Senate Commerce and Insurance Committee met to deliberate House Bill 347, which, when passed, will permit 12 mobile bookmakers to launch legal sports betting operations. Following deliberation, the committee gave the green light to the bill, albeit with modifications, directing it to the Senate Finance Committee for further examination.
At the recent meeting, Senator Timothy Moffitt unveiled some changes that he believes will improve things. One of his ideas involves raising the state tax rate to 18%, up from 14%. Additionally, he wants to allow sports betting to occur either inside or just outside professional sports arenas, as well as lend support to pari-mutuel horse racing.
He also wants to see a consensus on topics such as how to regulate, levy taxes and use the funds for public welfare while embracing sports betting. Without that consensus, the bill will never make it to the finish line.
On Wednesday, the committee introduced another modification that sports bettors on Americas Cardroom who live in the state won't like. It involves the removal of free bets and other promotions from taxable income deductions.
HB 347 was passed by the House of Representatives in late March and subsequently brought back to the Senate, where it was read for the first time on March 30. If the bill progresses, it will eventually return to the House for final approval.
Last year, North Carolina's sports bettors were let down in the state's House when the mobile betting law was not approved, despite the Senate's approval. However, the Senate will now take charge of pushing online sports betting toward legal completion. Although the state permits sports betting in three tribal casinos, there aren't any opportunities for online sports betting.
Cryptocurrency exchange Bybit says bye-bye to Canada
The Borgata Atlantic City wraps up $55-million renovation project
The New Orleans Saints to hold joint practices with the Houston Texans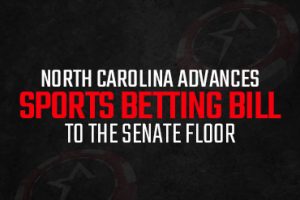 North Carolina advances sports betting bill to the Senate floor
A video game developer faces accusations it favors AI over humans
PBA adds eSports as a new club sport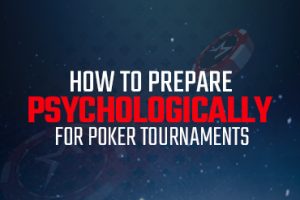 How to prepare psychologically for poker tournaments
The WSOP is officially underway