Moneymaker 2.0 Overlay Alert! Your Last Chance is this Weekend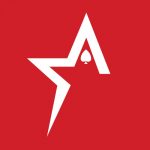 By Bob Garcia
In 2003, Chris Moneymaker made history by turning a humble satellite into a remarkable world championship win in Las Vegas.
Now, two decades later, we're offering you a once-in-a-lifetime opportunity to follow in his footsteps and make your mark on the poker world.
The Time is Now
As the Next Moneymaker 2.0 heads toward its climax, players need to seize this very last chance to qualify for the Final Tournament. The clock is ticking, and the stakes have never been higher. With a current prize pool of $430,320 and a significant overlay of $569,680, the potential winnings are astronomical.
Leaderboard Tournaments
The final two Leaderboard Tournaments take place this weekend on Saturday, May 27th and Sunday, May 28th.
These tournaments have an $86 buy-in and start at 1:30pm ET. As with the rest of the Leaderboard tourneys that have run on a weekly basis since March 11th, the prize pool generated will be divided into two portions.
Only players who have played in one of the 13 leaderboard events can play in the Final Tourney which starts June 4th. People cannot directly buy into this tournament!
Prize Pool Distribution
1. 50% of the prize pool from each leaderboard tournament will be awarded to the top 12% of participating players for that specific day.
2. The remaining 50% of the prize pool from all leaderboard tournaments will be accumulated and contributed to the Final Tournament prize pool, which takes place on June 4th and 5th.
Final Tournament
The Final Tournament will boast a significant prize pool, starting at a guaranteed $500,000. The first-place finisher in this monumental event will receive $100,000, along with an estimated extra $50,000+ for first-place prize money.
As an additional bonus, the Next Moneymaker will also receive $15,000 to cover all expenses for a once-in-a-lifetime, all-expenses-paid trip to Las Vegas.
The Final Tournament will be posted in the client no later than Thursday, June 1st, and all participants of at least 1 of the leaderboard games will be auto-registered with their corresponding chip stack.
Earning Leaderboard Points
• Simply participating in a leaderboard tournament earns players 2,000 points.
• You can also earn additional points based on how well you finish.
• All your accumulated leaderboard points will be converted to chips that you take with you to the Final Tourney.
Cryptocurrency exchange Bybit says bye-bye to Canada
The Borgata Atlantic City wraps up $55-million renovation project
The New Orleans Saints to hold joint practices with the Houston Texans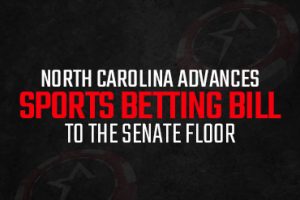 North Carolina advances sports betting bill to the Senate floor
A video game developer faces accusations it favors AI over humans
PBA adds eSports as a new club sport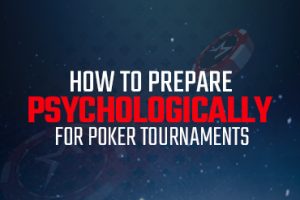 How to prepare psychologically for poker tournaments
The WSOP is officially underway