Ledger boss confirms the feds can access private cryptocurrency wallet keys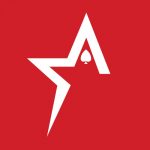 By Bob Garcia
Cryptocurrency wallets are not as anonymous as many once thought
Pascal Gauthier, the CEO of Ledger, has verified in a recent interview that the government can access customers' cryptocurrency wallet private keys via the Ledger Recover feature under certain circumstances. Gauthier emphasized that these warrants are not applicable to everyone. Nonetheless, his statements corroborated the general perception of the Ledger devices in the crypto community, including by some on Americas Cardroom.
Storing one's private key is crucial to confirm ownership of a cryptocurrency. Hardware wallet developer Ledger offers a device that enables users to store private keys for various digital currencies such as Bitcoin, Ethereum, and other tokens. The prevalent assumption has been that private keys are exclusively accessible to the wallet's owner unless stolen.
Comparable to a hardware wallet, the Ledger gadget, a cold-storage device, is an offline innovation and doesn't have an internet connection. These wallets are unlike hot wallet options such as MetaMask and online exchange wallets. Keeping crypto assets in cold storage is the most secure and prudent way to protect them.
The controversy surrounding the addition of Ledger Recover to the hardware wallet manufacturer's repertoire is causing a rift within the cryptocurrency community. While the company remains a top provider of cold wallets, the release of the Recovery feature has sparked heated debate. The main concern is that this new feature could potentially provide government agencies unwarranted access to private coins, without user consent.
During the interview, Gauthier restated that there's no backdoor into Ledger and that users' private keys and funds are safe. Nevertheless, it was mentioned that with the issuance of warrants, the government gain access to the private keys of users through the Recover Ledger tool.
Typically, warrants are only issued for the most severe cases. These can include individuals suspected of involvement in terrorism or breaking financial regulations, with the goal of preventing potential terrorist attacks.
Cryptocurrency exchange Bybit says bye-bye to Canada
The Borgata Atlantic City wraps up $55-million renovation project
The New Orleans Saints to hold joint practices with the Houston Texans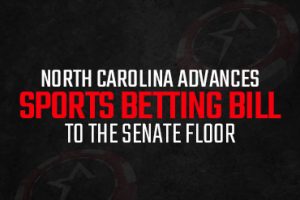 North Carolina advances sports betting bill to the Senate floor
A video game developer faces accusations it favors AI over humans
PBA adds eSports as a new club sport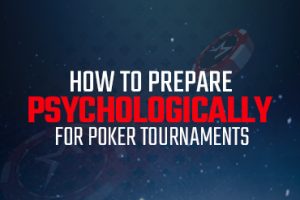 How to prepare psychologically for poker tournaments
The WSOP is officially underway