Steph Curry, Tom Brady and others face investigation over FTX involvement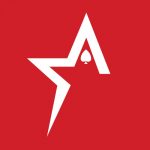 By Bob Garcia
The crash of the cryptocurrency exchange could take some celebrities with it
A number of sports and Hollywood celebrities, including quarterback Tom Brady and comedian Larry David, were charged in the class action lawsuit against cryptocurrency exchange FTX, arguing that their celebrity status makes them guilty of promoting the firm's failed business model. Famed NBA three-pointer Steph Curry has not been spared from this imbroglio either, as FTX has been in the public eye since last week when the exchange lost billions of dollars and filed for insolvency.
Americas Cardroom continues to be home to many of these updates, which now even include lawsuits to recognizable faces. The Bahamas-based company and its creator, Sam Bankman-Fried, are under investigation by state and federal authorities for allegedly investing depositors' funds in businesses without their approval.
Lawmakers also announced plans to investigate FXT's failures. The House Financial Services Committee indicated it will hold a hearing in December.
Prior to the failure, FXT was known for using high-profile celebrities to promote its product. It has naming rights to a Formula One team as well as a sports arena in Miami. Its commercials featured David, creator of the "Seinfeld" series, as well as Brady, basketball players Shaquille O'Neil and Curry and tennis player Naomi Osaka.
The lawsuit alleges that they "controlled, promoted, aided and actively participated" in FTX Trading LTD and West Realm Shires Services Inc. In the past, surveys have revealed that nearly half of retail investors follow digital asset advice from the social media accounts of celebrities and influencers. This has led more than one to use their influence to promote cryptocurrency products and projects.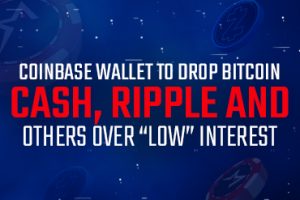 Coinbase Wallet to drop Bitcoin Cash, Ripple, and others over "low" interest
Nevada continues to set records with its casino revenue
The New Orleans Saints might not be as bad off as some think
Pro sports teams might be eligible for sports betting licenses in Illinois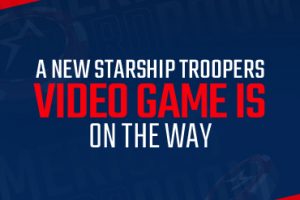 A new Starship Troopers video game is on the way
An eSports betting platform is now a sponsor of the CS:GO Champion of Champions Tour
How to understand the standard game flow in Texas Hold'em
Jason Koon to battle Phil Hellmuth in $1.6M Heads-Up poker match next month