Get to know Justin Kelly, host of the ACR Show and more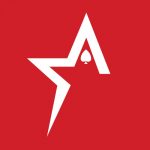 By Bob Garcia
You may have heard his voice while hosting Venom final tables or previous Cage Live events in Costa Rica, but Justin Kelly (@Fattrain on Twitter) isn't just a poker commentator. He is actually the technical and creative driving force behind the ACR Show that airs several times per week on Twitch. In addition, Justin also produces most things you will see broadcast on Americas Cardroom's platform, but how did it all start?
Justin first began getting his Twitch broadcasting chops by doing poker commentary at a local cardroom in California. Not long after that, he ended up getting recruited for the Bill Perkins Thirst Lounge project. This placed him living on an island for an entire year with 9 strangers, several of whom (Drew Gonzalez, Jon Pardy, Ebony Kenney and Adam Neal) he would build great connections with and eventually work with at ACR. Between his extensive IT background and his newly developed broadcasting knowledge, it wasn't long before he wanted to do more in the streaming space.
Fast forward to the worldwide Covid pandemic in 2020 with businesses shutting down and events getting canceled, including the Cage Live. However, there was a silver lining for Justin. ACR wanted to keep broadcasting on Twitch and build a fun, interactive streaming platform. They knew Justin was the guy to do it, but wasn't sure what it would exactly be and look like. That's when Justin went to the drawing board to brainstorm and he created something poker players could tune into and really enjoy. That's when the ACR Show was born.
The ACR Show airs three times per week (Monday, Wednesday, & Friday) on Twitch.tv/AmericasCardroom. It is a unique and diverse interactive format where fans can directly engage. Viewers get all the latest tournament news, inside info, and best of all, win tons of free entries into ACR tournaments.
The ACR Show includes an interactive Trivia gameshow, winner-take-all Bomb Pots, crazy animated horse racing, marble races, and so much more. With over 300 episodes to date and hundreds of thousands of dollars given away, The ACR Show has built up quite an amazing community and continues to grow at a rapid pace. Most recently, Justin was part of the Punters' Pad in Las Vegas with the ACR Pros that was broadcast live from the ACR house. This included live cameras all around the Punters' Pad (Big Brother style) and viewers couldn't wait to tune in because literally anything could happen at any time.
ACR and Justin are also adding new fresh content such as "In The Lab" where ACR Pros review big Final Table replays and break down strategy to help players improve their game. More content is being developed currently and will be hitting the Americas Cardroom streaming platform soon, so stay tuned!
We reached out to a couple of ACR Pros, who were (unsurprisingly) effusive in their praise for Justin.
"Justin is easily the unsung hero in the ACR family. He's the glue that keeps everything together and helps to make a lot of things happen. I can't say enough about how reliable Justin is, and how willing he is to step up for the team whenever the situation calls!" (Drew Gonzalez)
"As both a friend and one of the key parts to ACR's success, Justin is someone you can always count on. He's the type of guy who would, no questions ask, come help you out with anything at 4am. His overall skills and way to make things work is quite astonishing, from helping with multiple projects at the same time to helping anyone who asks him for advice or help on technical issues. He's always there for us and our appreciation for him does not go unnoticed. Love ya train!" (Rob Kuhn)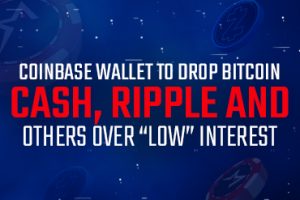 Coinbase Wallet to drop Bitcoin Cash, Ripple, and others over "low" interest
Nevada continues to set records with its casino revenue
The New Orleans Saints might not be as bad off as some think
Pro sports teams might be eligible for sports betting licenses in Illinois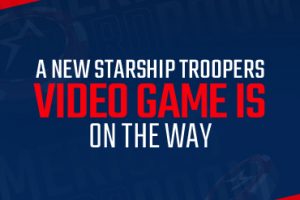 A new Starship Troopers video game is on the way
An eSports betting platform is now a sponsor of the CS:GO Champion of Champions Tour
How to understand the standard game flow in Texas Hold'em
Jason Koon to battle Phil Hellmuth in $1.6M Heads-Up poker match next month