ACR Pro, Ebony Kenney discusses her Triton Poker Series experience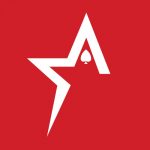 By Bob Garcia
Our very own Ebony Kenney recently made history in Cyprus.  The ACR Pro finished 5th in the Coin Rivet Invitational and won a whopping $1.7 Million.  This impressive seven-figure score wasn't just Ebony's biggest cash ever, but she also became the first woman to final table in her inaugural Triton tourney. Earlier in the week, she finished 5th out of 130 players in Event #1 of the series, which was a $50K NLH 6-Handed tourney, to win over $240,000.
We sat down with Ebony to learn all about her experience in the Triton Poker Series.  Keep reading to learn what she had to say.
ACR: Before we get too far into the tournament, tell us how your road to Cyprus got started?
Ebony:  It started with a phone call from Phil Nagy. I was on my way to Joshua Tree, a solo trip I planned to decompress from a long WSOP grind. 30 min into my drive, and Phil tells me that I'm playing a $200,000 buy-in. The Triton series, an invitational, elite players. Oh yeah, and it's in Cyprus in about six weeks. He had asked several people before me, and none of them could. So he took a step back, and decided to pick someone who otherwise wouldn't get an opportunity like this. Serendipitous to say the least.
ACR: Before you got to the Coin Rivet, what's the biggest buy-in event you played?
Ebony:  The biggest buy-in I had played leading up to the Triton series was $10,000. I did, however, play the tournaments right before the Coin Rivet with buy-ins ranging from $25,000 to $75,000!
ACR: Overall, how were you treated by the other professionals at the table?
Ebony:  The treatment I received from the other players while playing was absolutely exceptional. Everyone was so kind, so polite. They laughed with me when I got nervous, and engaged with me completely. The entire week was probably the best experience I've had while playing poker, especially as an outsider in this tier.
ACR:  How did you get over the nerves or pressure of playing such a monster event?
Ebony:  Ooh I don't think I ever got over the nerves or pressure to play this. Jason Su was someone I hired immediately as my mindset coach, and he helped me engage with my nerves. I never once tried to abandon them, because I knew it wouldn't work. There were way too many! I had to bring my fear, nerves, the pressure, all of it with me. I did, however, dance a lot. A lot. And I cried. Also a lot. Ha ha. And meditation. Also, shout-out to Chance Kornuth. TNR.
ACR: What did you think about the property overall?
Ebony:  Merit Royal Diamond is LUXURY. Pure luxury. The tea lounge, the whiskey lounge, the pool, the beach, the grass, and the food. The entire property was stunning. I can't wait to come back.
ACR: What did you do to prepare for the event?
Ebony:  Preparation for the event felt overwhelming at times. I worked a lot with Jason and Chance. Chance is one of the best poker players in the world, and is way better at this than me. He, and his program, Chip Leader Coaching, was a perfect match for me, and I can't thank him enough.
And Jason Su is a powerful embodiment and mind master, and provided a safe space for me to freak out when I needed to. He and I say I could've done this without him, but it would've been a lot more difficult.
Also, Camille Brown. She is one of my best friends who I got to really lean on in this experience. She talked hands with me, let me cry in her arms, twerked with me, got me lashes, explained what was happening to my kids while they were watching me play for the first time, and really was just a rock.
Also, Phil Nagy just absolutely let me be me and do it my way. I felt zero pressure from him and looking back, I see what an empowering gift that was from him.
ACR: What was one of the most memorable key hands that helped you make such a deep run?
Ebony:  A key hand that helped me make a deep run was def the big hand against Sean Perry. He raised pre utg1, both the hj and the co called, I defended from the bb w J9cc. The flop came 389ssc and he and I went heads up to the turn after he cb. I xc a chunky bet from him on the Qc. The river was the 6s. And after I checked, he jammed for pot. I had him barely covered, and I went deep in the tank for the first time all week. I used 4 or 5 time banks, I can't remember which, but I went with a live read.
My heart was racing, my body was freaking out, my nerves were rattled. And I eventually made the call. My call was correct as he had KJo. If I had been wrong, I would've been left with 6.5bbs on one of the toughest tables of my life. Instead, it catapulted me to one of the bigger stacks in the tournament at that time, propelling me to day 2.
ACR: How was the venue at the MERIT hotel?
Ebony:  The Merit Poker Room was the most gorgeous room I had ever played in. It gave very much James Bond vibes. The dealers were great, the service was top notch. Again, I can't wait to go back.
ACR: What are you planning next?
Ebony:  What's next? Aruba to be exact! I'm currently on a flight to play the WSOP Circuit at the Casino Aruba. I haven't even been home more than a week, and I'm already off. The beach is calling my name! I get to host a ladies luncheon before the WSOP Ladies' Event, and I am so excited.
I know I want to create more safe and inclusive spaces. I want more women to experience what I just did. After this, I'm not sure. Hopefully more high rollers.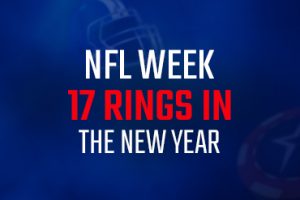 NFL Week 17 Rings in the New Year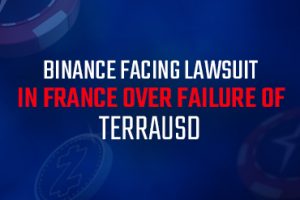 Binance facing lawsuit in France over failure of TerraUSD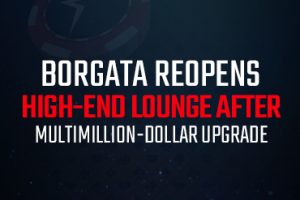 Borgata reopens high-end lounge after multimillion-dollar upgrade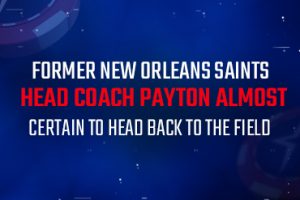 Former New Orleans Saints head coach Payton almost certain to head back to the field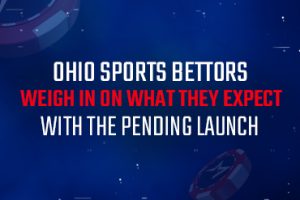 Ohio sports bettors weigh in on what they expect with the pending launch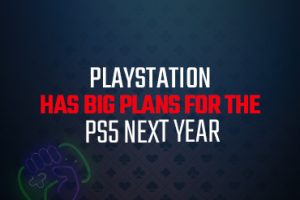 PlayStation has big plans for the PS5 next year
CS:GO competitions are turning players into millionaires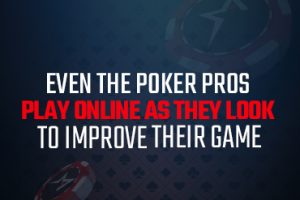 Even the poker pros play online as they look to improve their game