Kim Kardashian hopes judge will dismiss cryptocurrency EthereumMax lawsuit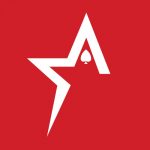 By Bob Garcia
Investors of the failed token are suing Kardashian for her promotion of the product
If you're one of those Americas Cardroom followers who doesn't accurately remember EthereumMax (EMAX), at least nine investors do, and they're seeking retribution from those wealthy celebrities and athletes who promoted what turned out to be a sham. The class action lawsuit includes Kim Kardashian, who now, through her legal team, has filed a motion to get off scot-free.
The billionaire Kardashian continues to fight the class action lawsuit that she filed earlier this year, claiming that investors were misled by EMAX's social media promotion. On Friday, her lawyers filed a motion in a California district court seeking to have the lawsuit against her dismissed.
Several investors sued Kardashian, boxer Floyd Mayweather and former basketball star Paul Pierce in January for allegedly promoting the cryptocurrency token. The plaintiffs suffered "investment losses" and blame the celebrities for talking about EMAX and promoting it on social media, according to the lawsuit.
EMAX is a token that no one really knew about until the celebrities promoted it. In fact, Mayweather famously promoted it on a T-shirt during a maximalist Bitcoin conference in Miami in June 2021. It works on Ethereum, which hosts thousands of altcoins but doesn't seem to have any utility. Right now, it trades at a staggeringly low price of $0.000000004702, according to CoinMarketCap.
This token, which was used as payment for the purchase of online tickets for certain Pay-Per-View events, which, in a matter of a week, experienced a 116% increase. However, shortly thereafter, it lost 99% of its total value and left many investors in ruins. In response to this, the Kardashian legal team argued for the dismissal of the lawsuit, where they also answered the ten claims that were filed against the influencer.
The lawsuit also argued that the plaintiffs' claims that the influencers were paid in Ether to promote EMAX were unfounded. In addition, it said they lacked evidence that Kardashian had received any compensation for her posts.
Heavy favorites emerge in NFC Division odds
Coinbase lost $1.1 billion in Q2 as the cryptocurrency market remained soft
Vegas casino cheaters face possible jail time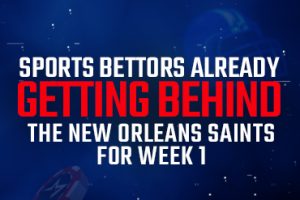 Sports bettors already getting behind the New Orleans Saints for Week 1
The Washington Commanders receive approval to host sportsbook
Netflix's video game service isn't proving to be very popular
The NFL plans on continuing eSports relationship with Electronic Arts
How to play the turn in Texas Hold 'em