Hustler Casino cancels poker tournament to avoid six-figure overlay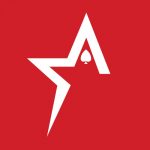 By Bob Garcia
The California casino embarrassed itself by shutting down the event after it started
Canceling a tournament out of the blue in the middle of its course is certainly not a welcome action for the players, especially those who are taking the lead. The Hustler Casino in Los Angeles has been in the eye of the storm this week after making the decision to cancel a $250,000 guaranteed tournament. Although the main reason is competition from nearby poker rooms, it hasn't stopped raining fire on the resort. It is no doubt an understandable sentiment for many on Americas Cardroom poker community.
As is well known, guarantees are sacred in the poker space. It is, in good theory, considered a promise made by the casino in order to have greater participation in the events it holds. No matter how many people enter the field, those players who buy in know the minimum prize they will be fighting for. Therefore, if it is taken away, Troy would burn.
Putting a guarantee to sleep is not common, but not entirely surprising. However, at the Hustler Casino, the decision drew a lot of attention because it was made after the event had already started.
"Due to unexpected circumstances, we have decided to cancel our remaining dates for our tournament series and the $250,000 guarantee. We will still play day 2 for the players that have already qualified, and they will be playing for the current prize pool," Hustler Casino announced.
Faced with the prospect of a six-figure overlay, the casino preferred not to proceed with the course of the event, with no additional prize pool. It was a move that undoubtedly came as a bit of a shock to many of the participants.
Shaun Yaple, the general manager of Hustler Casino, stated that "a bigger club stepped on our toes after we published our schedule. It's better to regroup and plan for the future than to jump off a cliff."
In any case, the excuse did not seem to be very convincing to the players. That "bigger club," as Yaple claimed, is the Parkwest Bicycle Casino in Bell Gardens. It has been holding its Legends of Poker series every August for several years, except during the pandemic.
Heavy favorites emerge in NFC Division odds
Coinbase lost $1.1 billion in Q2 as the cryptocurrency market remained soft
Vegas casino cheaters face possible jail time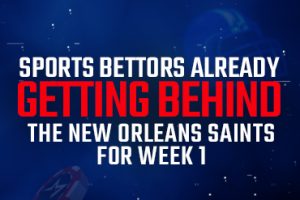 Sports bettors already getting behind the New Orleans Saints for Week 1
The Washington Commanders receive approval to host sportsbook
Netflix's video game service isn't proving to be very popular
The NFL plans on continuing eSports relationship with Electronic Arts
How to play the turn in Texas Hold 'em