Mini Online Super Series starts Sunday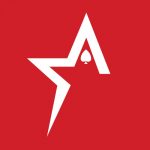 By Bob Garcia
Our $10 Million Venom has plenty of action left (Day 1E this Saturday and Day 1D this Sunday) and we're still about to start our next huge promotion!
Our Mini Online Super Series (MOSS) is starting this Sunday, July 31st. This is the small stakes series that has prize pools that still pack a punch. It will run through Sunday, August 7th.
The MOSS gets off to a great start this Sunday with a $150,000 GTD Kickoff tourney ($33 buy-in) at 12:05pm ET. The Main Event is a multi-flight $500,000 GTD ($55 buy-in) with Day 2 on Sunday, August 7th at 5:15pm ET. Flights are running every day during the MOSS.
Remember, the MOSS is just the first part of the $25 Million OSS Cub3d. The middle section is the Online Super Series (OSS) from August 8th-21st and this flagship tourney series is designed for all player types. It has a $1 Million GTD Main Event ($630 buy-in) with Day 1 on Sunday, August 21st.
The OSS Cub3d will conclude with the Bigger Online Super Series from August 22nd-29th. This series is designed for high rollers and has its own $1 Million GTD Main Event ($2,650 buy-in). Day 1 is on Sunday, August 28th.
Finally, we also have three guaranteed Multi-flight tourneys; $2,500,000 ($630 buy-in), $1,500,000 PKO ($215 buy-in) and $250,000 ($22 buy-in) that all have their Day 2 on Monday, August 29th. Flights for those also start this Sunday.
For full info on the MOSS and OSS Cub3d, check out the promo page here.
Sunday Recap: Day 1's of the $10 Million Venom come to an end.
CoinFLEX plans layoffs as market drop continues to be a problem
Authorities in Oklahoma evacuate two casinos following bomb threats
The New Orleans Saints will hold their first practice with pads today
Massachusetts needed extra innings to approve sports betting bill
Microsoft defends its purchase of Activision Blizzard
eSports "anti-cheat advocate" gets banned for cheating
Follow these essential tips if you want to win more money in Texas Hold 'em