Meet the winner of the WSOP Rookie Challenge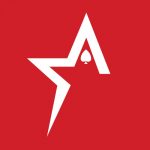 By Bob Garcia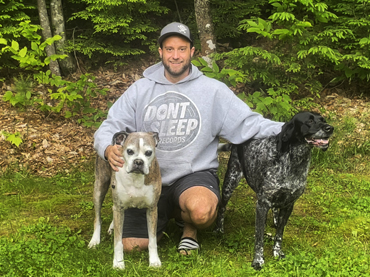 The WSOP Rookie Challenge was a recent promotion. We teamed up with fan-favorite K.L. Cleeton to send one lucky player to the WSOP Main Event in Vegas with a package worth $15,000. All participants had to do was make the final table in one of six special tourneys, plus submit a short video on why they should win the trip.
When it was over, we crowned the winner (Will Chase) and he couldn't be more excited:
1) Tell us who you are, what you do and how you got into poker
My name is Will Chase. I'm 34-years-old from Falmouth Maine and I'm a Web3 community manager.
My introduction to poker can be traced back to a few small hunting cabins in the northern Maine woods. It was an annual fall hunting trip where all the men in my family and a bunch of their friends would load up the truck for the weekend and head north. The camps were completely off grid. There was no running water, it was heated by woodstove and lit by propane lanterns, and there was only one option for entertainment – a deck of cards and a bottle of whiskey.
I was too young to get in the game or drink the whiskey, but just by watching them play, I knew I wanted to be a part of it. In 2003 I was in High School and poker was our go-to pastime. This is when my friends and I started playing our own games for money. Basically, every spare minute in school we would play a few quick hands in the hallway. During lunch and study hall, there was always a game running followed by games in someone's basement on the weekend. After High School, I started playing online and in a few local private games, some that I still play in today. Then as soon as I was of age, I started making casino trips, and I haven't stopped since.
2) When did you first hear about the WSOP Rookie Challenge
I've been following K.L.'s poker journey from the start. Right away you could tell how much passion he has for the game and see the positive impact he was having on the community. It's been great to see him grow from an unknown player into someone who is making a lasting impact on the game, and will continue to do so for a very long time.
When he announced the Rookie Challenge on Twitter, I knew right away that I wanted to take a shot and submit a video for the contest. I was hoping I could come up with a way to stand out and provide some laughs in the process. I bought a tripod, downloaded a free video editing app and about 250 takes later, "flounders" was born. I'm really happy people enjoyed it and the hours I put in paid off. I'm honored to be the first winner and I can't wait to see this challenge continue for many years.
3) What poker limits do you normally play and how excited are you to play the WSOP Main Event?
I mostly play 2/5 and 5/10 live cash games, while mixing in the occasional circuit event when possible. The past few years I've been trying to make a Main Event trip happen without success, so to have it all come together unexpectedly in a matter of weeks really adds a whole different level of excitement. For recreational players like myself, this is the one tournament that you really want to take a shot at, but you know it's probably not smart and is more of a pipedream. That's one of the reasons the WSOP Rookie Challenge is so special, it keeps the dream alive for so many players.
What are you most looking forward to seeing in Las Vegas?
Aside from $8 Million in cash and the bracelet around my wrist, I really only have one bucket list item in Las Vegas. And that is getting married to a complete stranger, by a man dressed as Elvis. I think that's just about the biggest gamble you can take in Vegas, and being a gambler by nature, that's exactly what I'm looking to do while in town. Something about waking up with a foggy memory and an unknown woman claiming to be your wife just excites me. There's a chance I keep a ring in my pocket just in case the moment strikes.
5) Which players are you most excited to bump into at the WSOP?
Doyle (Brunson) is first on the list. He reminds me so much of my grandfather, the classic old school poker player. It's crazy to think of the risks they had to take to play the game. Part of me enjoys the feeling you get when playing in a game you know could be robbed or raided at any moment. I've run through the scenario of seeing Doyle in my head many times. We are walking at each other in the hallway and I never break stride, I just make eye contact, tip my cap and say "Mr. Brunson". He tips his cap back at me and we both keep on moving.
It also would be fun to get seated at the same table as Phil Hellmuth. It's not that I want to chat with him about his favorite crypto or take a picture for the scrap book. I would spend the day trying to find a spot to get my money in very bad against Phil, with about 3-5 outs and spike it on the river. This would cause him to go into a Chernobyl-sized meltdown while I smile and stack his chips. It would be also fun to bump into Melissa Schubert. Say hello to her and maybe ask her opinion on an impromptu Elvis wedding. Nothing too serious…
6) What would it mean to you to make a deep run in the WSOP Main Event?
More than what it would mean to me personally, I think about what it could mean for the game at large. We all know the impact Moneymaker (ACR Team Pro) had on poker when he turned a $40 satellite into winning the Main Event. The Rookie Challenge is such a unique satellite contest with a great backstory of how it came to be. If a deep run gets added on top of that, it's a story that the average recreational player can connect with and really fuel the fire inside of them to get to the WSOP and take their shot. I have my expectations managed as low as busting on Day 1, or possibly the first hand. I am sure of one thing though, you can't fold your way to the final table, so I'm not coming out there to play scared. I plan on leaving it all on the felt and if the poker gods are on my side, hopefully I can make a deep run.
7) I am sure you've seen the antics from ACR's Punters Pad Season 1. What challenge/content would you like to be part of?
There's really no question about it, the crew at the Punters' Pad is having the most fun in Vegas. It seems they have ability to turn anything into a prop bet, which I do enjoy, so I'm looking forward to getting in the mix. Based on the footage of last year, I like my odds in the putting contest. I'm also very good at ordering takeout, so I should do ok if they run back the celebrity judged cooking contest. Willing to risk all sorts of obscure punishments and there are very few prop bets I won't partake in. I just hope I don't win so many that people stop taking my action. I may have to mix in a few strategic losses just to keep everyone happy. Looking forward to meeting everyone and joining in on the fun.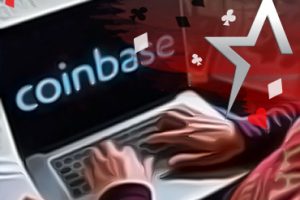 Coinbase is getting rid of Coinbase Pro as it continues to restructure the business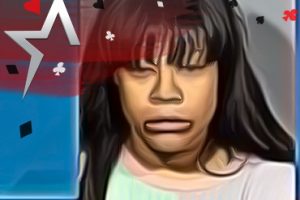 Woman arrested after stealing $90,000 in chips from man she met at the Aria in Las Vegas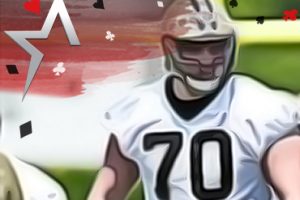 The New Orleans Saints training camp schedule is now live
Ceremonial signing puts sports betting on the map in Kansas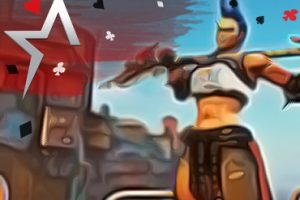 Blizzard gives update on loot boxes and in-game currencies in Overwatch 2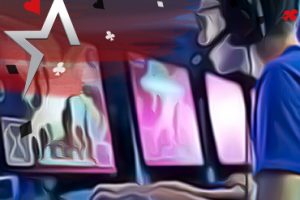 eSports organization XP League to hold North American Finals in Orlando this weekend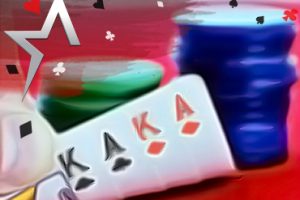 Why you should draw to the nuts in Pot-Limit Omaha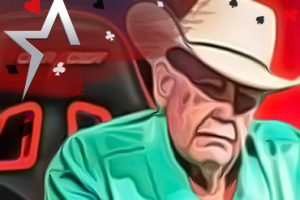 Doyle Brunson is now a WPT ambassador