Poker Graphs 101 – How To Read HUDs & EV Graphs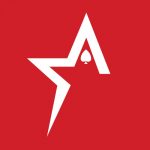 By Bob Garcia
If you're serious about online poker, then you've probably heard about "HUDs". But what exactly are they and how can you use them to improve your game? In this article, we'll look at the basics of a poker HUD, and how it can help you become a better player, and a valuable feature in analyzing your own play.
Heads Up Display
A HUD, or heads-up display, is a piece of software that runs on your computer and displays information about your opponents' tendencies while you're playing online poker. This information is gathered from previous hands that you've played against those opponents and it can be extremely useful in helping you make decisions at the table. A HUD will show you important playing statistics like how often an opponent is continuation betting (c-betting) on the flop. You can then use this information to adjust your play. For example, against an opponent who is c-betting a high percentage of the time, you may choose to call down with weaker hands, raise more of your draws, and "float" more (calling without a hand with the intention of bluffing on later streets).
There are many different HUDs available on the market, each with their own features and benefits. Some of the more popular poker ones are PokerTracker and Hold'em Manager. If you're serious about improving your game, then investing in a good HUD is likely a wise decision.
Key HUD Stats
In addition to C-betting percentage, some of the most commonly used HUD statistics are:
VPIP (Voluntarily Put In Pot): This is a statistic that shows how often a player is putting money in the pot. A high VPIP means the player is playing a lot of hands, while a low VPIP indicates the player is being more selective.
PFR (Preflop Raise): This statistic shows how often a player is raising before the flop. A high PFR indicates the player is aggressive preflop, while a low PFR means the player is more passive. High PFR players are prime candidates to employ a wider three-betting strategy against.
3-Bet %: This is a statistic that shows how often a player is raising when they're facing a raise. A high 3-bet % indicates the player is aggressive and willing to put more money in the pot, while a low 3-bet % means the player is more passive. Therefore, when a low 3-bet player reraises you preflop, it should be an immediate red flag and you ought to proceed cautiously at best.
Agg% (Aggression Percentage): This statistic shows how often a player is taking aggressive actions like betting and raising as opposed to calling or folding. One possible adjustment to make based on Agg% is to allow aggressive players to 'hang' themselves by slow-playing all your big hands against them.
WTSD% (Went To Showdown Percentage): This statistic shows how often a player goes to showdown (shows their hand down to the river). A high WTSD% means the player isn't afraid to show their hand, even when they're behind, and thus you should be more selective with river bluffs against them.
There are many other HUD statistics available, but these are some of the most commonly used and helpful ones. However, when using a HUD, it's important to remember that every player is different and that there's no magic formula for winning poker. The goal is to use the HUD to help you make better decisions and develop better adjustments to different player types.
EV Graphs
Finally, a poker HUD also has the benefit of offering you a graph of your poker winnings that includes an EV (expected value) line. Simply stated, your EV line is the amount you would have won or lost if no luck was involved.
By looking at an EV graph, you can quickly see how well (or poorly) you are doing in a particular situation, such as when you call a preflop 3bet. This allows you to gain a more accurate perspective on whether you are just experiencing a bad run of luck (like you've been telling yourself!) or are conversely benefiting from some good fortune at the tables and should be doubling your efforts working on a particular poker weakness in preparation for when your luck returns to baseline. When first analyzing your EV graph, there are two key things to look for:
1) How well you are doing in relation to your expected return
The first thing to review is how your actual results compare to your expected return. If you are consistently outperforming your expectations, then this is a good sign that you are playing above average poker and making +EV decisions. However, if you are regularly under-performing your EV, then this is an indication that you need to work on your game and make sure you are making +EV decisions more often.
2) The shape of your graph
The next thing to consider is the shape of your EV graph. A well-shaped EV graph should be relatively linear, with only small deviations from the expected return line. If your graph is significantly curved or has large spikes or troughs, then this could be an indication that you are not playing optimal poker in certain situations. By analyzing your EV graph in this way, you will be able to get a better idea of your recent poker results and identify any areas that need improvement.
As you can now hopefully see, a poker HUD can be an extremely valuable tool in helping you make better decisions at the table and will no doubt improve your overall game. By understanding the different statistics that are available in your heads-up-display, as well as regularly analyzing your EV graph, you can begin to develop a better picture of how you are doing at the table and, most importantly, how you can continue to get better.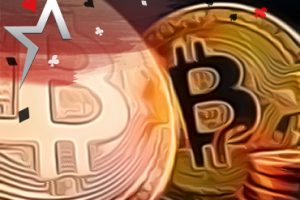 US lawmakers renew effort to give CFTC cryptocurrency oversight
Hard Rock Bristol is the first casino in Virginia, $400M facility to be built
The New Orleans Saints make the most of their first-round draft picks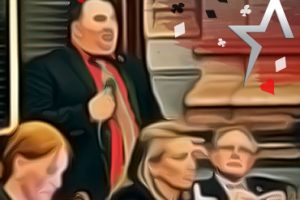 Kansas House ready to back legal sports betting, Senate approval still needed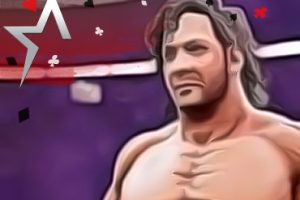 AEW video game closer to launching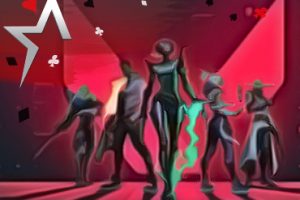 Riot Games is changing up how it approaches Valorant eSports tournaments
Proper betting strategies for Pot-Limit Omaha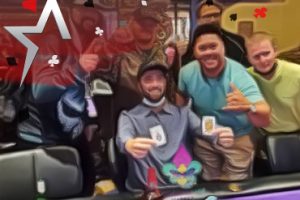 Popular poker player and WSOP Circuit winner gunned down in Mississippi shooting