Xbox rumored to be working with Certain Affinity on new Monster Hunter-style video game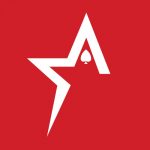 By Bob Garcia
The video game industry continues to search for new ways to innovate and entertain gamers
With all the purchases, deals, and announcements Microsoft is making, it's a little hard not to get excited about the future of Xbox. At the moment, everything is a medium/long-term maneuver, but many fans of this platform know that starting this year, they will begin to see a really powerful catalog of games. And there are still multiple projects to be announced that may surprise more than one. Several sources have announced that Xbox is preparing a new cooperative video game based on the style of Monster Hunter with the developer Certain Affinity that will undoubtedly attract a lot of people.
The Xbox Game Pass catalog is full of prestige single-player or traditional competitive multiplayer games. Still, Microsoft wants to fill the gap with Monster Hunter-style co-op games that will attract a steady audience for months or years to come. Via the Giant Bomb Podcast, Game Beat reporter Jeff Grubb claims that Microsoft is working with the studio "on what looks to be a Monster Hunter-style game."
According to Grubb, Microsoft had been looking for developers for some time to make a co-op game that would stand out from the Game Pass catalog, because they see these types of games being successful. "They want more variety in the kinds of games they put on Game Pass, and this is an example of that," he pointed out.
Such seems like Xbox's goal is for the game to grow and be an investment that will last a long time, and therefore attract a good number of loyal Game Pass users. But building a game with this intention is risky: even giant companies such as Ubisoft have taken a hit, as we learned today that their battle royale Hyper Scape, which had Twitch integration and all, will be shutting down in three months.
It has been said that the Xbox-exclusive Monster Hunter-like game would have been in development since the summer of 2020 and is likely to be scheduled for a reveal over the next year and a release in 2024. However, it may come a bit sooner or later, depending on the dynamism and variables that often come with game development.
A reported space diamond just sold for $4.3 million in cryptocurrency
Monarch Casino proves strong, beats fourth-quarter expectations
The New Orleans Saints have another new coach
Georgia lawmaker optimistic on sports betting this session
The blockchain and DAOs are helping video game developers create content
Details for the upcoming Pokémon Unite Championship Series have been released
Even good Texas Hold'em players lose sometimes, but this can be avoided
Ali Imsirovic picks up 16th poker title in less than a year