Walmart reportedly interested in cryptocurrency, NFTs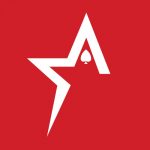 By Bob Garcia
The retail chain has filed a patent for a new platform in the metaverse
It appears that Walmart, the US retail giant, is preparing to create its own cryptocurrency and non-fungible token (NFT) collection. So show documents the company filed with the US Patent and Trademark Office, which detail that it is setting the stage in an effort to meet its customers in the emerging metaverse.
The retailer sought several new trademarks last month that show it intends to manufacture and sell virtual goods such as electronics, home décor, toys, sporting goods, and personal care products. The applications undoubtedly represent a significant step for the retail giant as it studies how to participate in the metaverse, a virtual world that combines aspects of digital technology.
It is possible that Walmart will jump right into these types of digital activities and operations and involve the metaverse. However, the company also points to the inevitable step it would have to take to safeguard its brand in these sectors. This would allow it to be covered legally.
The supermarket chain avoided pronouncing that possibility in a statement to the media, in which it said it is always "exploring how emerging technologies can shape future shopping experiences" and stressed that it makes brand requests "routinely" to continue its "innovation."
Walmart is the largest private-sector employer in the US and, since the onset of the COVID-19 pandemic, has seen its eCommerce business grow strongly, which according to its latest quarterly results (last November), has increased its sales in the country by 87% over two years ago.
Other retailers also have plans to enter the metaverse, such as Nike, which intends to introduce NFT and virtual sneakers, while Adidas is selling its NFT collection in the metatarsal. The market for transactions in the Metaverse is expected to reach $6.1 billion this year, as tech giants like Meta (formerly Facebook) aim big on VR/AR-based technology to deliver deeper immersive experiences to billions of people in the future.
A reported space diamond just sold for $4.3 million in cryptocurrency
Monarch Casino proves strong, beats fourth-quarter expectations
The New Orleans Saints have another new coach
Georgia lawmaker optimistic on sports betting this session
The blockchain and DAOs are helping video game developers create content
Details for the upcoming Pokémon Unite Championship Series have been released
Even good Texas Hold'em players lose sometimes, but this can be avoided
Ali Imsirovic picks up 16th poker title in less than a year