Two new bills look to bring sports betting to Washington State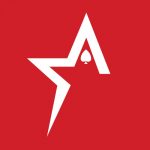 By Bob Garcia
As a federal challenge looks to dissolve tribal gaming compacts, legislators will look at commercial gaming
Both the Washington State Senate and House of Representatives have once again been the destinations where two bills were recently unveiled that are intended to open the doors to commercial sports betting at Washington's card rooms and racetracks. The 2022 state legislative session opened early last week, making it the perfect excuse to start conversations related to the issue that has been pending for some time now.
As is well known, sports betting in Washington is being monopolized by the power of the tribes. However, this monopoly is intended to be changed, also through the landmark tribal gaming lawsuit filed on Tuesday last week.
Through a tweet, Daniel Wallach, a gaming and sports betting law attorney, unveiled the reintroduction of SB 5212 by lawmakers, a bill first introduced about a year ago. Although SB 5212 was considered by Washington's Committee on Labor, Commerce, and Tribal Affairs in early 2021, it failed to move forward on its path to success. House Bill 1674 was also introduced last week.
Should the legislations receive the green light, it would take care of amending multiple aspects of the Revised Code of Washington (RCW) by allowing wagering to take place through physical and online sports pools at card rooms or racetracks in the state. As Wallach has reiterated on several occasions, the bill would only be able to allow mobile or online wagering as long as bettors place digital wagers in person at racetracks or card rooms that have received their respective approval.
A reported space diamond just sold for $4.3 million in cryptocurrency
Monarch Casino proves strong, beats fourth-quarter expectations
The New Orleans Saints have another new coach
Georgia lawmaker optimistic on sports betting this session
The blockchain and DAOs are helping video game developers create content
Details for the upcoming Pokémon Unite Championship Series have been released
Even good Texas Hold'em players lose sometimes, but this can be avoided
Ali Imsirovic picks up 16th poker title in less than a year