Two men face the judge over casino robberies in Las Vegas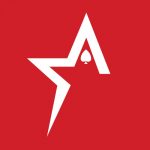 By Bob Garcia
A crime spree to close out 2021 has two criminals facing jail time
After being charged on New Year's Eve with homicide and attempted robbery at casino properties on the Las Vegas Strip, two men are still in jail. According to the latest court reports, both defendants were scheduled to appear in court earlier this week. However, the judge in charge refused to set bail after a thorough review of key evidence.
Jordan Ruby, 18, and Jesani Carter, 20, are still behind bars at the Clark County Detention Center. They're charged with 13 counts, including attempted robbery with a deadly weapon, conspiracy to commit robbery and murder. The crimes took place in various casino parking lots in Sin City and surrounding areas.
The worst news came to pass when a shooting with fatalities took place at the Fashion Show Mall, while another murder also occurred at the Palace Station. The parking lot of Shara Las Vegas was also a place that evidenced a robbery, and although the robber fired a bullet at a worker, the employee was fortunately unharmed from the scene of the crime.
According to information shared by the Las Vegas Review-Journal, the duo is also being charged with three other recent robberies, including one at the Wynn Las Vegas. "There is no question that these two defendants are a danger to the community. They admittedly came to town on the busiest weekend of the year to terrorize the community, to terrorize tourists," Las Vegas Justice of the Peace Harmony said in court Monday before refusing to set bail. Both defendants are expected to appear in court once again on February 10.
A reported space diamond just sold for $4.3 million in cryptocurrency
Monarch Casino proves strong, beats fourth-quarter expectations
The New Orleans Saints have another new coach
Georgia lawmaker optimistic on sports betting this session
The blockchain and DAOs are helping video game developers create content
Details for the upcoming Pokémon Unite Championship Series have been released
Even good Texas Hold'em players lose sometimes, but this can be avoided
Ali Imsirovic picks up 16th poker title in less than a year