Twitter introduces verified NFT profile pictures on its social media platform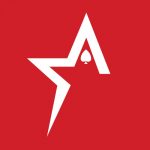 By Bob Garcia
Twitter has officially jumped on the NFT bandwagon.  As of Thursday, Twitter Blue users can link their account to a compatible cryptocurrency wallet and use any NFT they own as their profile picture.  The avatar will appear as a hexagon instead of the usual circle as a point of differentiation.
In a press release, Twitter noted, "This new feature provides a seamless, user-friendly way for people on Twitter to verify their NFT ownership by allowing them to directly connect their crypto wallets to Twitter and select an NFT from their collection as their new profile picture."
The option to add NFT profile pictures is just one of Twitter Blue features.  The optional subscription service, which costs $2.99 per month, give users the power to undo tweets, read ad-free articles, enjoy custom navigation, use a variety of themes and more.  Twitter Blue is available exclusively in the USA, Canada, New Zealand, and Australia.  At launch, the NFT verification feature of Twitter Blue is only available through the iOS Twitter app, but the company said it will roll out web and Android compatibility soon.
It turns out that not everyone is a huge fan of Twitter's new NFT profile pictures.
On Friday morning Elon Musk derided Twitter's newest feature when he tweeted, "This is annoying. Twitter is spending engineering resources on this bs while crypto scammers are throwing a spambot block party in every thread!?"
More information about Twitter's new feature can be found at help.twitter.com/en/using-twitter/twitter-blue-labs#nft.
A reported space diamond just sold for $4.3 million in cryptocurrency
Monarch Casino proves strong, beats fourth-quarter expectations
The New Orleans Saints have another new coach
Georgia lawmaker optimistic on sports betting this session
The blockchain and DAOs are helping video game developers create content
Details for the upcoming Pokémon Unite Championship Series have been released
Even good Texas Hold'em players lose sometimes, but this can be avoided
Ali Imsirovic picks up 16th poker title in less than a year