Thief faces prison after robbing a Hollywood Casino patron Friday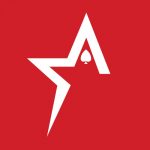 By Bob Garcia
The 22-year-old crook admits to the crime and could face more than seven years in jail
As has unfortunately already become evident, as the weekends approach, the rate of casino-related crime increases. The Hollywood casino was no exception to the case, as last Friday, a thief decided to get easy money after robbing a woman who was heading to the parking lot in order to buy an iPhone. The good news is that the thief did not get away with it, as he was arrested shortly after.
The defendant, identified as Damon Gather, 22, was arrested by Joliet police on robbery charges after receiving extra support from Shorewood police to make the arrest. According to court reports, bail was set at $75,000 over the weekend for the Plainfield area resident. The robbery took place around 4:15 p.m. Friday at 777 Hollywood Boulevard, which is unusual since these incidents normally happen late at night.
Through the assistance of Shorewood police, Gather was apprehended the next day at a business located near Shorewood Drive and Vertin Boulevard. The defendant is now behind bars in a Will County Jail and faces a felony robbery charge. According to the Joliet police report, the woman said she was robbed in the Hollywood Casino parking lot after agreeing to purchase an iPhone using the "Offer Up" phone app.
Once Gather committed the robbery, he got into his car and sped away from the scene. On Saturday morning, the same car was spotted in the 5100 block of Pontigo Glen Drive. Jail records indicate Gather lives at the residence, which is the Plainfield area of Joliet.
"While officers were on scene, it was learned that Gather had fled from the rear of the residence," police reports show. "A short time later, officers from the Shorewood Police Department located Gather in a business near Shorewood Drive and Vertin Boulevard."
Gather was booked into the county detention center a few hours after noon. As of yesterday, he was reported to still be in custody.
A reported space diamond just sold for $4.3 million in cryptocurrency
Monarch Casino proves strong, beats fourth-quarter expectations
The New Orleans Saints have another new coach
Georgia lawmaker optimistic on sports betting this session
The blockchain and DAOs are helping video game developers create content
Details for the upcoming Pokémon Unite Championship Series have been released
Even good Texas Hold'em players lose sometimes, but this can be avoided
Ali Imsirovic picks up 16th poker title in less than a year