These were the best-selling games for PlayStation in 2021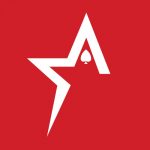 By Bob Garcia
PlayStation gamers targeted a few games more than the rest
As usual, PlayStation, through its blog, is known for month by month sharing a summary of the best-selling titles on the PS Store, and now, with the full tally of the 12 months of 2021 in hand, it has decided to detail the best-selling games overall on the digital store for the past year. The list takes care to pull out region-specific breakdowns; however, regardless of what the factor is, it always comes down to the same results: sports games remain at the top.
To explain this, in the US and Canada, NBA 2K22 was considered the best-selling game on the PS Store. If we travel to the European continent, FIFA 22 took the honors. However, there is something in common that both regions have when it comes to second place, as that is where the famous Call of Duty: Vanguard makes its appearance.
If we jump to third place, the US and Canada list Marvel's Spider-Man: Miles Morales in third place, while Europe still remains well and truly soccer-loving with FIFA 21. Among Us was definitely a surprise inclusion as it ranks sixth in Europe. That's a very impressive result considering the game was only released in December.
Leaving PS5 games aside and giving relevance to PS4 titles, many fans will be pleased to know that Grand Theft Auto V was the best-selling next-gen title on the PS Store for 2021 in the US and Canada. In Europe, on the other hand, with its love and passion for soccer, FIFA 22 remained the best-selling game for this specific console. Still, in both territories, it's the same usual big hits: Call of Duty, sports games, and Minecraft.
A reported space diamond just sold for $4.3 million in cryptocurrency
Monarch Casino proves strong, beats fourth-quarter expectations
The New Orleans Saints have another new coach
Georgia lawmaker optimistic on sports betting this session
The blockchain and DAOs are helping video game developers create content
Details for the upcoming Pokémon Unite Championship Series have been released
Even good Texas Hold'em players lose sometimes, but this can be avoided
Ali Imsirovic picks up 16th poker title in less than a year