There's a new way gamers can use their PCs to mine cryptocurrency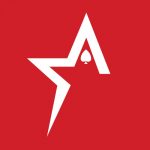 By Bob Garcia
GamerHash is improving its cryptocurrency mining alternatives for gamers
Cryptocurrency extraction, or mining, has become a very common practice nowadays. The good news is that now different gamers have the possibility to find a new way to do this with their high-powered PCs.
After being in operation for more than four years, GamerHash is a project with approximately one million users and a solid commercial base. Although the commercial premise of the project is quite attractive, it is incredible that there are not more companies following the same business model. However, being a pioneer in its field and having an early player advantage, it is really hard to catch up and be considered a competitor.
In simpler terms, GamerHash takes care of combining unused GPUs and CPUs from gamer devices in order to be able to mine cryptocurrencies more efficiently. It should be noted that this is only functional on gamer devices whose graphics cards have quality power.
The good news is that it takes advantage of the electricity that is already being used, which means that no additional electricity is consumed. The software automatically selects which cryptocurrencies to extract from a basket of twelve. Although the user is not privy to the details, he receives a reward in Bitcoin (BTC).
Generally, $4,000 and $5,000 are the approximate cost of these gaming machines. While more powerful machines are capable of mining more cryptocurrencies, an average machine also has the potential to generate around $100 per month, which can be used to purchase services, pay bills or digital goods. Higher-powered machines have the ability to generate around $250 at least, which translates to a decent profit.
A reported space diamond just sold for $4.3 million in cryptocurrency
Monarch Casino proves strong, beats fourth-quarter expectations
The New Orleans Saints have another new coach
Georgia lawmaker optimistic on sports betting this session
The blockchain and DAOs are helping video game developers create content
Details for the upcoming Pokémon Unite Championship Series have been released
Even good Texas Hold'em players lose sometimes, but this can be avoided
Ali Imsirovic picks up 16th poker title in less than a year