The WPT has partnered with Fubo to increase its distribution network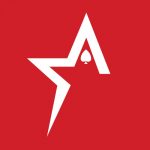 By Bob Garcia
WPT events will soon be included on the streaming platform
In an effort to have a much more widespread distribution network in North America, the World Poker Tour (WPT) has decided to partner with Fubo Sports Network. Through this joint effort, coverage of this prestigious tournament could be accessed by almost any device in Canada and the US, making it easier for many fans of the different events to follow all the action as it unfolds.
FuboTV, considered the world's first free live consumer TV network and the first live sports TV streaming platform, will now be in charge of bringing to many devices the latest WPT tournaments taking place in Las Vegas, Barcelona, Paris and many more. The idea is to cover more than ten seasons, as well as events that were once archived so that fans have the possibility to witness as much as possible.
"The rich history of the World Poker Tour is something that we continually strive to share with all poker fans," said Johnny McMahon, vice president of WPT Studios. "With Fubo Sports Network, viewers can catch classic WPT action on fuboTV or on the many Fubo Sports Networks distribution partners, including Roku Channels, Samsung TV Plus, Vizio Channels and more."
The important news for the distribution network comes on the heels of the launch of the 20th season of the WPT, a great way to celebrate 20 years of existence in the poker world.
"We are eager to crack open the vault of WPT tournament history to share with the poker world," said Adam Pliska, WPT's CEO. "We are not stopping there. We will supplement with regular additions of new WPT tournament coverage from Season XX and beyond."
The leaders of the Fubo Sports Network say they are very excited to bring the action from select matches of this prestigious event to the various households, especially at a time when poker seems to be booming in many parts of North America.
A reported space diamond just sold for $4.3 million in cryptocurrency
Monarch Casino proves strong, beats fourth-quarter expectations
The New Orleans Saints have another new coach
Georgia lawmaker optimistic on sports betting this session
The blockchain and DAOs are helping video game developers create content
Details for the upcoming Pokémon Unite Championship Series have been released
Even good Texas Hold'em players lose sometimes, but this can be avoided
Ali Imsirovic picks up 16th poker title in less than a year