The New Orleans Saints' CJ Gardner-Johnson has become an entrepreneur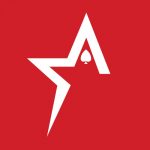 By Bob Garcia
The defensive back is selling gear commemorating an iconic moment with Tom Brady
While many would think that NFL players only focus on the sport as such, there are actually many who choose to think outside the box by taking steps as entrepreneurs. A clear example of this has been New Orleans Saints defensive back CJ Gardner-Johnson. While it is true that his name remained in many headlines during the 2021 NFL season, his moment with Tom Brady has improved his status dramatically and he seems to be making the most of it now.
With the help of the NFL Players Association, Gardner-Johnson is now selling gear that shows the moment he crossed his arms and looked at Brady during the second half of the Saints' December 19 victory over the Tampa Bay Buccaneers. Although many thought the defending champs would come out on top in that game, the Saints rolled over them by a score of 9-0.
Through a tweet, Gardner-Johnson made a publication that showed photos of himself holding two jerseys and a hooded sweatshirt with an image of him along with an environment of the famous and most acclaimed quarterback, Brady. The T-shirt appears on BreakingT.com with the caption "CJ Gardner-Johnson: The Instigator."
Through 12 games this season, Gardner-Johnson finished the season with 32 total tackles and three interceptions, which were especially important against the Buccaneers. That's because two of those interceptions came on throws by Buccaneers QBs, whom the Saints have beaten in four consecutive regular-season games.
While it's true that the Saints' season has come to an end with a 9-8 record, Gardner-Johnson has been making sure to bring many memorable moments for the fans so they have a nice reminder of the positive things that happened this season.
A reported space diamond just sold for $4.3 million in cryptocurrency
Monarch Casino proves strong, beats fourth-quarter expectations
The New Orleans Saints have another new coach
Georgia lawmaker optimistic on sports betting this session
The blockchain and DAOs are helping video game developers create content
Details for the upcoming Pokémon Unite Championship Series have been released
Even good Texas Hold'em players lose sometimes, but this can be avoided
Ali Imsirovic picks up 16th poker title in less than a year