The Hitman Trilogy is coming to Xbox Game Pass this month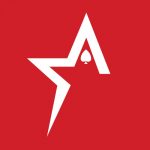 By Bob Garcia
Xbox gamers can take advantage of the popular series starting this month
Studio IO Interactive closed the famous Hitman trilogy of games in 2021 with the release of Hitman III, the last great adventure for Agent 47, at least for the time being. The developers have just celebrated a year since the release of that game, and what better way to do so than by announcing the arrival of a complete trilogy. The Danish company will deliver Hitman I, Hitman II and Hitman III in their most recent versions within a single game, and the most exciting thing of all is that this package will come bundled with an Xbox Game Pass release.
It has already been confirmed that Hitman Trilogy will be available from Day 1 with its launch on January 20 within Xbox Game Pass, the Xbox subscription service, so members will be able to enjoy the games at no additional cost. However, there is no need to worry if you are not part of this community, as the game will also be available digitally for direct purchase on the same day for PS4, PS5, Xbox One, Xbox Series X|S, Epic Games Store and Steam.
"We're excited to welcome a wave of new players to enjoy the full trilogy through new platforms and services," IO said in a news post. "Now that the trilogy is complete, we're excited to unveil Hitman Trilogy as a way for new players to get started in the World of Assassination. This collection brings together Hitman 2, Hitman 2, and Hitman 3 into a single package, making it easier than ever to take your first steps to becoming Agent 47."
Hitman 3 arrived in January 2021 and became one of the top-rated games of the year, as well as receiving all kinds of praise for bringing the new Agent 47 story to a brilliant close. Aside from the improvements that will come to this third installment throughout 2022, fans can get their hands on all three titles of this reboot in an exclusive pack in a matter of six days.
A reported space diamond just sold for $4.3 million in cryptocurrency
Monarch Casino proves strong, beats fourth-quarter expectations
The New Orleans Saints have another new coach
Georgia lawmaker optimistic on sports betting this session
The blockchain and DAOs are helping video game developers create content
Details for the upcoming Pokémon Unite Championship Series have been released
Even good Texas Hold'em players lose sometimes, but this can be avoided
Ali Imsirovic picks up 16th poker title in less than a year