Tahoe Biltmore Casino owners purchase property to expand resort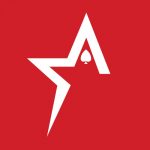 By Bob Garcia
EKN Development Group breaks out the wallet to break ground on an expanded resort
Through another acquisition of Tahoe lakefront property, California developers continue to expand their plans to build a luxury casino resort that will leave more than one visitor with their mouths agape. The news follows the announcement late last year when EKN Development Group shared the purchase of Beesley's Cottages at Tahoe Vista, a piece of land that is expected to be transformed into a "beach club."
According to Washoe County records, the developers purchased the 75-year-old Tahoe Biltmore Lodge & Casino in October of last year, having taken just under $57 million out of their pockets. The company's plans are to build an innovative casino and 120-room hotel between the two sites, plus 80 condominiums and retail space. This will give visitors plenty of attractions to visit. In order to provide easy access, the firm said the project would include the construction of new roads around the site.
EKN Development Group president and CEO Ebbie K. Nakhjavani said in an official statement about the project, "The beach club highlights the resort's excellent location by bringing the guest experience directly to the lake. Thanks to the community along Lake Tahoe and the North Shore will contribute to the thoughtful implementation of the project. We are very excited to see this once-in-a-lifetime project come true."
Among EKN's extensive portfolio, hotels and shopping centers can be found in both popular states such as California and Nevada. The firm expects this portfolio to grow larger and larger, and it appears that its plans for the beginning of the year are a solid indication that this will continue to be achieved in the future.
A reported space diamond just sold for $4.3 million in cryptocurrency
Monarch Casino proves strong, beats fourth-quarter expectations
The New Orleans Saints have another new coach
Georgia lawmaker optimistic on sports betting this session
The blockchain and DAOs are helping video game developers create content
Details for the upcoming Pokémon Unite Championship Series have been released
Even good Texas Hold'em players lose sometimes, but this can be avoided
Ali Imsirovic picks up 16th poker title in less than a year