Sunday Recap: The winning continues at ACR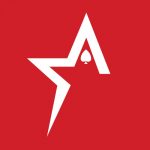 By Bob Garcia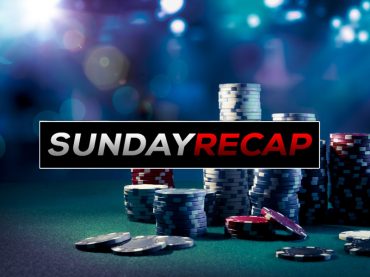 As exciting as the NFL's Wild-Card Weekend was yesterday, it wasn't the only source of excitement. Our busy Sunday schedule did not disappoint in the least.
Read all about it in our January 16th Sunday Recap.
$1,000,000 GTD Million Dollar Sunday
Our popular Million Dollar Sunday tournament had a modest $4,600 overlay, making it a marginally better value than expected. 585 of the 4,977 entrants who participated in this $215 tournament got paid. Congratulations to everyone who cashed, especially the top three:
1) GOODWILPUNTIN-> $158,000
2) EPCStudent-> $116,500
3) AchoBogdanov-> $85,500
$100,000 GTD The Double Deuce
Thanks to a high turnout of 9,029 entries throughout the week, the prize pool of our $100K Double Deuce was 80% more than the guarantee. 1,080 players took home a piece of the $180,580 final prize pool in this ultra-affordable $22 buy-in tournament. Your top three:
1) d4y1ghtr0b3rry-> $28,066
2) MotherlessGoat-> $20,856
3) clearheaded-> $15,078
$250,000 GTD Warm Up
Our $250K Warm Up was flaming-hot thanks to 3,582 entries. The final prize pool in this $109 buy-in tournament was $358,200. Congrats to all 540 players who took home cash, especially your top three:
1) ninjarudolf-> $ 42,447
2) Tanzz-> $ 26,865
3) DubDub23-> $ 18,966
$200,000 GTD Sunday Special
With a total of 1,710 entries, Sunday's $200K unlimited re-entry tournament was extra special. 261 players were winners in this $215 buy-in event, which had a final prize pool of $342,000. The top three:
1) Gus Fring-> $ 63,270
2) BATEUASMINHA-> $ 38,988
3) Chughole89-> $ 25,650
$200,000 GTD
305 entrants played in Sunday's $200K GTD tourney. When it was all said and done, the final prize pool hit $305,000 in this $1,050 buy-in tourney, which had 47 paid places. The top three:
1) EPCStudent-> $56,101
2) livinmydream-> $36,462
3) KevinParCoeur-> $25,818
If you think this past weekend's schedule was exciting, it's nothing compared to this upcoming week. That's because we're hosting Day 1A and Day 1B of the $10 Million Venom on Friday and Sunday, respectively. Don't miss your shot at the $1,000,000 first-place prize. Learn more here.
A reported space diamond just sold for $4.3 million in cryptocurrency
Monarch Casino proves strong, beats fourth-quarter expectations
The New Orleans Saints have another new coach
Georgia lawmaker optimistic on sports betting this session
The blockchain and DAOs are helping video game developers create content
Details for the upcoming Pokémon Unite Championship Series have been released
Even good Texas Hold'em players lose sometimes, but this can be avoided
Ali Imsirovic picks up 16th poker title in less than a year