Robinhood is now beta testing a cryptocurrency wallet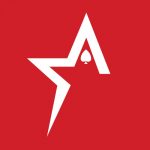 By Bob Garcia
The crypto wallet was first announced in the third quarter of 2021
Robinhood is finally rolling out crypto wallets to 1,000 selected users, according to a recent blog post. In addition to owning purchased cryptocurrency, Robinhood wallet beta testers will now also have the ability to exchange that cryptocurrency with external wallets. As if that wasn't enough, the new feature also allows digital asset holders to connect to their respective blockchain ecosystems. In addition to two-factor authentication, beta testers will have a daily limit of $2999 in total withdrawals and ten transactions.
As Robinhood began testing crypto wallets a few months ago, the blog post acknowledged that it would be the first time many have connected to a blockchain ecosystem. To execute this move responsibly, Robinhood decided to take a more gradual approach. Starting with the top 1,000 accounts on the 1.6 million waiting list, Robinhood plans to expand the program to 10,000 customers by the next two months, with the goal of a broader rollout later this year.
Just in time for the holiday season last month, it was revealed that Robinhood might introduce a feature that would allow users to send cryptocurrencies as gifts. In addition to sending cryptocurrencies via digital gift cards, each could include a message of up to 180 characters.
Robinhood is a financial services platform that enables stock and cryptocurrency trading and is backed by Citadel Securities. Since the start of the waitlist in the middle of last year, Robinhood cryptocurrency buyers have been waiting for the launch of cryptocurrency wallets. Now, Robinhood's developing cryptocurrency division is starting to look like a full-fledged cryptocurrency exchange, which will fully connect Robinhood cryptocurrency holders to the broader blockchain ecosystem for the first time, according to the company.
A reported space diamond just sold for $4.3 million in cryptocurrency
Monarch Casino proves strong, beats fourth-quarter expectations
The New Orleans Saints have another new coach
Georgia lawmaker optimistic on sports betting this session
The blockchain and DAOs are helping video game developers create content
Details for the upcoming Pokémon Unite Championship Series have been released
Even good Texas Hold'em players lose sometimes, but this can be avoided
Ali Imsirovic picks up 16th poker title in less than a year