Poker betting platform PokerShares to shut down in 2022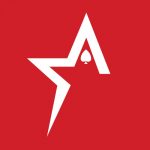 By Bob Garcia
The platform never received the attention its founders had expected
Although the poker world seems to bring only good news in 2022, many fans have been disappointed to learn that PokerShares will no longer be a part of existence in this space. According to the latest updates, the leading sports betting platform is set to be consigned to oblivion in January, the company confirmed via its official Twitter account mid-week.
Mike "Timex" McDonald, the former poker pro, had been responsible for founding the famous website, who, after being considered an avid gambler and investor, may not be able to run the platform's operations beyond 2021. One of the main features of PokerShares was that it allowed fans and players to bet on various poker events and tournaments such as the Daniel Negreanu and Doug Polk heads-up challenge, along with other high rollers in the industry.
In early 2017, McDonald launched the site with the main goal of giving investors and fans the opportunity to have a big stake in a poker contest even when they were not part of the game as such. Users had the possibility to buy virtual shares of a certain player in a tournament. This platform started to gain even more popularity because it offered bets that common sportsbooks did not offer, such as Negreanu vs Polk and all the important heads-up challenges that took place through this channel.
However, five years later, McDonald simply decided to take the road to retirement. PokerShares announced its decision to let it go as of 2022; however, it is still unclear what the real reasons were that prompted this decision.
A reported space diamond just sold for $4.3 million in cryptocurrency
Monarch Casino proves strong, beats fourth-quarter expectations
The New Orleans Saints have another new coach
Georgia lawmaker optimistic on sports betting this session
The blockchain and DAOs are helping video game developers create content
Details for the upcoming Pokémon Unite Championship Series have been released
Even good Texas Hold'em players lose sometimes, but this can be avoided
Ali Imsirovic picks up 16th poker title in less than a year