PlayStation 3 games are reportedly showing up on PlayStation 5 store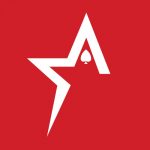 By Bob Garcia
The move could signal retro access coming to PlayStation 5 video game consoles
While many believed that PlayStation 3 games were going to remain available only for that console, it appears that they can now also be enjoyed by those who decided to move on to current generations. These titles are now on the PS5 store, further verifying rumors that backward compatibility is on the horizon.
At the moment, it has been noted that PS3 games on the PS Store are causing users to be redirected to Sony's on-demand streaming service, PlayStation Now. However, others were able to see PS3 games on the store complete with a price tag, which makes certain as-yet unconfirmed rumors have some credibility. For some time now, Sony has been presumed to be making several internal moves to launch a backward compatibility service in order to compete more closely with Microsoft.
While there are still a lot of questions and mismatches, being able to add these PS3 titles to your wish list may be an indication that Sony's new subscription service, codenamed Spartacus, is just around the corner. These rumors come shortly after Sony, without explanation, decided to pull the plug on PlayStation Now Gift Cards.
The Word is that Microsoft's last batch of Xbox backward-compatible games two months ago will actually be the final update to the program. Big names like the Max Payne trilogy, Nier, and TimeSplitters 2 were among the 76 additional titles joining the backward compatibility program to celebrate Xbox's 20th anniversary.
It's possible that recent moves like these by competitors have made Sony want to stay ahead of the curve, so seeing a similar strategy wouldn't be out of the question, especially now that a new year has just begun. It's looking to be a good one for the gaming industry.
A reported space diamond just sold for $4.3 million in cryptocurrency
Monarch Casino proves strong, beats fourth-quarter expectations
The New Orleans Saints have another new coach
Georgia lawmaker optimistic on sports betting this session
The blockchain and DAOs are helping video game developers create content
Details for the upcoming Pokémon Unite Championship Series have been released
Even good Texas Hold'em players lose sometimes, but this can be avoided
Ali Imsirovic picks up 16th poker title in less than a year