Our Software Resolutions of 2022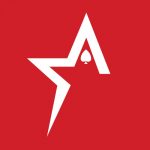 By Bob Garcia
2021 has come and gone and we're looking ahead to another banner year here at Americas Cardroom.
We had a chance to sit down with our development team and see what their resolutions (to do list) were for 2022. Unlike the ones we all tend to make that perhaps don't get accomplished (get a 6-pack, only drink on special occasions, never tilt), these ones are really going to happen.
Without further ado, here's the New Year's Resolutions (to do list) of our Software Team:
1. Enhanced Mobile Product: Currently you can play Jackpot Poker, Blitz, and Casino and Sports on your mobile. We know, it's not enough, and you're long overdue for an upgrade. Look for cash games and tournaments to be added by the end of the year.
2. Final Table Deal Making: While playing for the whole enchilada can have its rewards, we recognize that sometimes you want to take the stress out of playing hands for potentially hundreds of thousands of dollars. Our Deal Making will let you divvy up the prize money at the final table (provided all parties agree) and just play out for the glory.
3. Emoji throwing: When you play live poker you can throw tomatoes, eggs, or whatever you're eating at your opponents when they give you a bad beat. It's definitely a bad idea risking jail time to do so, but just saying, you do have the option. We decided you should have the same choice in online poker (without the potential jail time), and we're going to let you throw the emojis of all sorts of stuff at your opponents at the table.
4. Mixed Games: Texas Hold'em, Stud, and Omaha are alright, but it's always good to mix it up so to speak. Be on the lookout for some other variations we've never offered before.
5. Ante Games: We're looking to inflate some pots and get the action flowing with ante tables for cash games.
6. All-in or Fold Games: For those of us who like big pots and simple decisions. This cash game variation isn't for the faint of heart.
7. Multi-Table Management Tool: Multi-tablers will be able to tailor their experience and layout, making multi-tabling a much smoother and easier thing to accomplish (we make no guarantees it'll help the impending carpel tunnel syndrome though).
These are just some of the many big releases we have planned throughout the year. Others include improved statistics table display, a zillion new avatars (number could be somewhat exaggerated), and so much more.
If you want to take a look back at all our 2021 Software Team accomplishments, see the 2021 Software Upgrades: A Look Back at a Massive Year article we just released. There may be some things our software can do that you never even noticed!
All the best in 2022 and be on the lookout for the many improvements ahead.
A reported space diamond just sold for $4.3 million in cryptocurrency
Monarch Casino proves strong, beats fourth-quarter expectations
The New Orleans Saints have another new coach
Georgia lawmaker optimistic on sports betting this session
The blockchain and DAOs are helping video game developers create content
Details for the upcoming Pokémon Unite Championship Series have been released
Even good Texas Hold'em players lose sometimes, but this can be avoided
Ali Imsirovic picks up 16th poker title in less than a year