Ontario ready to introduce private sports betting market on April 4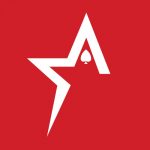 By Bob Garcia
Canada's updated sports betting laws have Ontario trying to move quickly on implementation
After a long time of waiting and effort, it has finally been announced that Ontario is preparing to launch its individual sports betting market on April 4. As a result of such news, licensed private sportsbooks will have the opportunity to start placing sports bets without any problems whatsoever.
The Alcohol and Gaming Commission of Ontario's (AGCO) subsidiary, iGaming Ontario, said that private gaming operators that have already registered and signed an operating agreement with the entity can seamlessly begin offering their games to players in the region as of the first Monday of April.
Martha Otton, executive director of iGaming Ontario, said in a press release late last week, "Consumers can be assured that companies who successfully enter the new Ontario market will have met rigorous standards of game and operator integrity, fairness, player protections, and social responsibility, allowing all players to play with confidence."
August 27 was an important date for the industry. In addition to being the date that legislation amending Canada's criminal code came into effect, it was also the day that Canadian provinces gained the legal authority to allow wagering on individual sporting events. Prior to the legal change, Canadians were restricted to parlay-type wagers spanning multiple games or events.
Through this plan, Ontario seeks to expand legal sports betting options by giving private sportsbooks the opportunity to apply for a license to operate in the province. This is in stark contrast to what has been established in other provinces, where they have designated their lottery corporations to oversee new forms of wagering.
A reported space diamond just sold for $4.3 million in cryptocurrency
Monarch Casino proves strong, beats fourth-quarter expectations
The New Orleans Saints have another new coach
Georgia lawmaker optimistic on sports betting this session
The blockchain and DAOs are helping video game developers create content
Details for the upcoming Pokémon Unite Championship Series have been released
Even good Texas Hold'em players lose sometimes, but this can be avoided
Ali Imsirovic picks up 16th poker title in less than a year