Ohio releases latest update of sports betting rules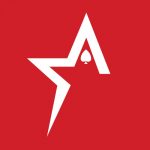 By Bob Garcia
Ohio continues to fine-tune its regulations for sportsbooks and sports betting
The launch of a sports betting industry appears to be inching closer in the state of Ohio after the Casino Control Commission released its second set of rules beginning this week. Making such an important move is a clear indication that all efforts are beginning to bear fruit and that the state is doing everything possible to make this market a reality.
The release of this set of rules comes shortly after the same Commission published its first set of proposed rules late last year, which touched on relevant issues such as provisional licenses, general provisions, the use of certified independent testing laboratories, and the use of certified independent integrity monitors.
The public comment period for the first set of rules is expected to close today. The idea through this new release is to cover some other relevant topics, including licensing, general wagering provisions, and equipment. February 4 is expected to be the last day for public comment on the latest proposed rule update.
One of the most notable provisions in the new rules is the requirement for sportsbooks to partner with a maximum of four licensees simultaneously. However, it was made clear that this rule is not fully confirmed as the enabling document, HB 29, left the decision on the maximum number of sports betting partnerships to the Casino Control Commission.
Should the rule be upheld as such, it would mean that some of the Buckeye State's larger sports betting operators would be quite limited in scope. For the time being, it is a matter of waiting to see what happens and what the next moves will be on this issue.
A reported space diamond just sold for $4.3 million in cryptocurrency
Monarch Casino proves strong, beats fourth-quarter expectations
The New Orleans Saints have another new coach
Georgia lawmaker optimistic on sports betting this session
The blockchain and DAOs are helping video game developers create content
Details for the upcoming Pokémon Unite Championship Series have been released
Even good Texas Hold'em players lose sometimes, but this can be avoided
Ali Imsirovic picks up 16th poker title in less than a year