Ohio casinos continue their strong run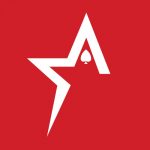 By Bob Garcia
Ohio's casinos closed 2021 strong with one of the best months ever
After having a decade-long prevalence, Ohio's casino gaming industry has reached a new annual high in 2021. According to recently shared records, the industry closed the year with a total of $2.3 billion in revenue, setting a new record that has now been kept in the books.
According to state figures, Las Vegas-style casinos and racinos were able to set a new record even though sports betting was not yet included in the equation. With the approval of this market late last year, the Buckeye State will soon have retail and online sportsbooks. It is possible that with sports betting becoming a reality, many more surprises could be in store by the end of 2022.
Revenues to close the year were just under $200 million, making 2021 a year that closed on a 50% increase over the same month in 2020. As many will recall, Ohio (and other states across the country) casino industry revenues in 2020 were hit hard due to the COVID -19 pandemic. Before the pandemic hit the world hard, 2019 saw $1.9 billion in combined casino and racino revenues, the previous all-time high for Ohio.
This state currently has a total of 11 casino gaming facilities, with Las Vegas-style casinos located in Cincinnati, Columbus, Cleveland, and Toledo. According to state law, Ohio levies a 33% tax on all gross casino revenues, with a separate VLT tax for racinos.
There is no doubt that Ohio's performance last year comes along with a stellar 2021 for the casino industry nationwide. The year was the highest-grossing in history for commercial gaming revenues, "with $44 billion generated and counting," the American Gaming Association said a week ago.
A reported space diamond just sold for $4.3 million in cryptocurrency
Monarch Casino proves strong, beats fourth-quarter expectations
The New Orleans Saints have another new coach
Georgia lawmaker optimistic on sports betting this session
The blockchain and DAOs are helping video game developers create content
Details for the upcoming Pokémon Unite Championship Series have been released
Even good Texas Hold'em players lose sometimes, but this can be avoided
Ali Imsirovic picks up 16th poker title in less than a year