North Dakota's getting a massive cryptocurrency data center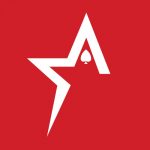 By Bob Garcia
Cryptocurrency operations continue to find a way into the US economy
It would appear that North Dakota's extremely cold winters are the ideal setting desired by a new industry eyeing the state: cryptocurrencies. Interest has grown as time has passed in the location of data centers within North Dakota. Such facilities consist of computer servers that serve a variety of purposes, including the mining of digital currency in the case of some of the companies considering the state. In western Williston, a massive data center is reportedly at work for cryptocurrency mining.
The 77-acre location is already under construction. The expectation is that it could use as much electricity as the output of a typical coal-fired power plant once it is fully operational. Because the winter seasons are a bit harsh there, a large inflatable dome has been installed to cover the construction area so as not to inconvenience the process.
According to Rick Tabish, president of FX Solutions, the Atlas Power Data Center is scheduled to begin mining cryptocurrencies this spring. The idea through this project is for the first 25 megawatts to come online by mid-April, with up to 700 megawatts by the end of next year.
"You have to get up and running very quickly," Tabish said, adding that speed is essential for the economics of a data center to work as the cryptocurrency industry evolves precipitously. The project site is near the intersection of US Highways 2 and 85, a few miles west of Williston.
While the data center has received no state aid, it is expected to make use of a sales tax exemption allowed by state law, so says a spokesman for the governor's office, Mike Nowatzki.
A reported space diamond just sold for $4.3 million in cryptocurrency
Monarch Casino proves strong, beats fourth-quarter expectations
The New Orleans Saints have another new coach
Georgia lawmaker optimistic on sports betting this session
The blockchain and DAOs are helping video game developers create content
Details for the upcoming Pokémon Unite Championship Series have been released
Even good Texas Hold'em players lose sometimes, but this can be avoided
Ali Imsirovic picks up 16th poker title in less than a year