Nintendo unhappy with YouTube channel posting video game soundtracks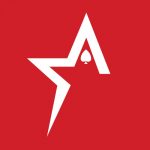 By Bob Garcia
The video game developer sent 1,300 copyright infringement complaints to a YouTube channel
YouTuber GilvaSunner took to Twitter this weekend to reveal that its specialized channel focused on Nintendo soundtracks recently received more than 1,300 copyright blocks. As a result, soundtracks for Nintendo games such as The Legend of Zelda: Skyward Sword, Super Mario World 3D and Luigi's Mansion are no longer available to users on the channel.
The channel, which is extremely popular, uploads full video game soundtracks, allowing fans to easily listen to their favorite. After all the copyright blocks were cleared and the groundwork was laid, GilvaSunner released a list of all the soundtracks that Nintendo had targeted and blocked the site, which number approximately 20 titles.
This news is not surprising if you know Nintendo's track record when it comes to fan creations and communities. However, it is still a frustrating situation, as much of the music that is eliminated from YouTube is still not playable on much more regulated services like Spotify.
Although GilvaSunner explains that the videos are not for profit and it does not receive any kind of compensation, Nintendo did not hesitate to block hundreds of them. It seems that this has been a usual battle between the two sides, as similar incidents have been reported since 2019.
This isn't the first time the channel has come under attack from Nintendo. "I'm also not angry or surprised that Nintendo is doing this, but I do think it's a bit disappointing there is hardly an alternative," explained GilvaSunner in a tweet from 2020. "If Nintendo thinks this is what needs to be done (to set an example), I will let them take down the channel. It is their content after all."
As has already been demonstrated, Nintendo is notoriously protective of its intellectual property and is quick to issue takedown notices for anything that violates the company's copyrights.
At the end of the day, this is the company's content and it can do with it as it pleases. However, unless Nintendo can find legitimate ways to offer its music to fans, it's hard to understand who benefits from this move.
A reported space diamond just sold for $4.3 million in cryptocurrency
Monarch Casino proves strong, beats fourth-quarter expectations
The New Orleans Saints have another new coach
Georgia lawmaker optimistic on sports betting this session
The blockchain and DAOs are helping video game developers create content
Details for the upcoming Pokémon Unite Championship Series have been released
Even good Texas Hold'em players lose sometimes, but this can be avoided
Ali Imsirovic picks up 16th poker title in less than a year