Nevada refuses to quit setting casino revenue records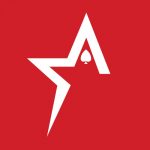 By Bob Garcia
The state surpassed the $1-billion mark once again in December of last year
Casino revenues for December have recently been shared by the Nevada Gaming Control Board and the results continue to leave many mouths hanging open. This report confirms once again that last year was a spectacular period for this industry, as for the tenth month, it was able to surpass the billion-dollar mark, with a record $1.15 billion.
The financial results report for the last month of 2021 was the report needed to see how well the industry did over the past year, informing that The Silver State's unrestricted gaming licensees made a total gaming profit of no less than $1.15 billion. That being the case, the December figure was up 68.23% year-over-year, and gaming profits from July 1 to December 31 were up 60.43%.
Even though 2019 was a pre-pandemic year where the industry was undergoing major efforts, last year's reported earnings represented a 12% increase compared to the $12 billion achieved that year. Needless to say, last year's $13.4 billion is also a huge jump from 2020, a year that saw a mere $7.8 billion in the midst of a COVID-19 crisis.
In an effort to stay ahead of the curve and continue to make such leaps and bounds in 2022, the Nevada Gaming Commission has reportedly given the green light to remote registration for cashless gaming and payment accounts. As a result of this decision, players will now have the opportunity to register in the cash system without having to physically travel to the property.
Users can make use of their smart devices to create online betting accounts and upload the respective documents to be verified and approved. Please note that this green light only applies to casino betting accounts.
A reported space diamond just sold for $4.3 million in cryptocurrency
Monarch Casino proves strong, beats fourth-quarter expectations
The New Orleans Saints have another new coach
Georgia lawmaker optimistic on sports betting this session
The blockchain and DAOs are helping video game developers create content
Details for the upcoming Pokémon Unite Championship Series have been released
Even good Texas Hold'em players lose sometimes, but this can be avoided
Ali Imsirovic picks up 16th poker title in less than a year