NCR has closed on its acquisition of cryptocurrency software provider LibertyX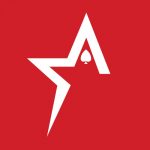 By Bob Garcia
The payment solution provider is ready to give cryptocurrency payments a push
Global enterprise technology provider NCR Corp, has finalized the necessary paperwork to take full ownership of LibertyX, a company that claims to be the first and largest network of Bitcoin (BTC) vending machines, cashiers and kiosks in the US. The acquisition of this company is definitely seen as a solid strategy for NCR to have the ability to rapidly accelerate a complete digital currency solution to its customers. The arrangement includes selling and purchasing cryptocurrencies, accepting digital currency payments through digital and physical channels and making cross-border remittances.
LibertyX's software operates at ATMs, kiosks and point-of-sale (POS), enabling customers to purchase BTC at more than 20,000 retail stores and 9,500 traditional ATMs. For its part, NCR says that due to growing consumer demand, its customers immediately require a complete digital currency solution.
"The completion of this transaction enhances our ability to provide digital currency solutions and capabilities that help run our customers' businesses," said Don Layden, EVP & President, Payments & Network, NCR Corporation. "We are pleased to welcome LibertyX and its outstanding team to NCR."
The company also claims that more than 15 million consumers use its digital banking solution. NCR products are marketed in 141 countries. Research firm RBR ranks NCR as the largest provider of POS software for grocery and other retail stores worldwide with a 45% market share.
In early August of last year, the two companies had announced that they had reached a definitive agreement under which NCR would acquire LibertyX. Included in the transaction is LibertyX's cryptocurrency remittance business, LibertyPay. At the moment, the financial terms related to this transaction have not yet been disclosed.
A reported space diamond just sold for $4.3 million in cryptocurrency
Monarch Casino proves strong, beats fourth-quarter expectations
The New Orleans Saints have another new coach
Georgia lawmaker optimistic on sports betting this session
The blockchain and DAOs are helping video game developers create content
Details for the upcoming Pokémon Unite Championship Series have been released
Even good Texas Hold'em players lose sometimes, but this can be avoided
Ali Imsirovic picks up 16th poker title in less than a year