MGM National Harbor takes center stage in drug kingpin's trial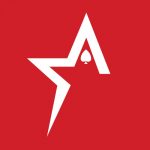 By Bob Garcia
After a drug lord was found to have invested in the casino, regulators are raising concerns
While it is true that casinos are associated with fun nights out where players can leave with more or less money than they came in, they are also establishments that unfortunately lend themselves to illicit activities. MGM National Harbor seems to be in the eye of the storm, due to the mystery of the investment-related to this casino in the drug money trial in Downtown Baltimore.
Last week, Baltimore defense attorney Ken Ravenell was convicted of laundering money for a drug kingpin through a prestigious law firm he once worked for. However, questions remain about an alleged $2 million investment in the MGM National Harbor, which the drug trafficker says Ravenell helped arrange for him. Although the allegations cause many uncertainties, the defense attorney's lawyers assure the court that this is not true.
Last December 28, a federal jury decided to convict Ravenell of one count of money laundering, but he was acquitted of other charges related to narcotics, racketeering, and obstruction. Richard Byrd, a Jamaican citizen for whom prosecutors allege Ravenell moved more than $1 million in drug money for the organization, is now serving a total of 26 years in prison for drug conspiracy.
While he was once Ravenell's client, he now turned against his legal fixer. According to prosecutors, this was primarily because he believed that Ravenell had failed to carry out the alleged casino investment in his name.
In depositions, Byrd said he had delivered bags of cash to Ravenell to invest in the casino through the law firm. Prosecutors said the investment was "layered through two intermediaries" and that there was clearly no evidence or paperwork linking Byrd to the deal. Ravenell's defense team described Byrd as "the least credible witness in the history of the federal courts."
A reported space diamond just sold for $4.3 million in cryptocurrency
Monarch Casino proves strong, beats fourth-quarter expectations
The New Orleans Saints have another new coach
Georgia lawmaker optimistic on sports betting this session
The blockchain and DAOs are helping video game developers create content
Details for the upcoming Pokémon Unite Championship Series have been released
Even good Texas Hold'em players lose sometimes, but this can be avoided
Ali Imsirovic picks up 16th poker title in less than a year