Massachusetts casinos report more than $95 million in revenue for December 2021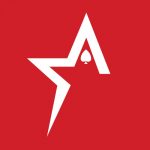 By Bob Garcia
Casinos in Massachusetts were able to close out 2021 on a high note
The Massachusetts Gaming Commission (MGC) released a report Tuesday showing that revenues generated by Massachusetts casino gaming peaked last month. The news comes after seeing how the combined Plainridge Park Casino was able to generate just under $100 million in December, a figure that has never been seen before. As part of the tax rate, the state has also benefited quite a bit, as it has a $26.5 million share of that green figure.
The exact figure produced in December is $95.65 million, of which Encore Boston Harbor was responsible for earning $62.4 million, just over two-thirds of the total amount. Things were pretty good for Wynn Resorts' Everett casino, as well. After opening its doors in mid-2019, December is now its second-best month in terms of revenue, followed by October 2021's $62.8 million total.
MGM's table games, including the only legal poker tables in the entire Bay State, were able to report $5.53 million in revenue last month. Since the pandemic hit the state, this is the second time it has produced more than $5 million in a month.
The nearly $100 million produced in monthly gaming revenue in December means the state would be receiving about $26.56 million in tax and fee revenue. Both MGM and Encore are each taxed at a rate of 25% of gross gaming revenue.
In October, the state's casinos broke their own record set in July, generating a combined revenue of $95.98 million. At that time, Encore was the main driver behind that peak, as it reached the $60 million mark for the first time and brought in $62.8 million for the month, approximately 65% of the statewide total.
A reported space diamond just sold for $4.3 million in cryptocurrency
Monarch Casino proves strong, beats fourth-quarter expectations
The New Orleans Saints have another new coach
Georgia lawmaker optimistic on sports betting this session
The blockchain and DAOs are helping video game developers create content
Details for the upcoming Pokémon Unite Championship Series have been released
Even good Texas Hold'em players lose sometimes, but this can be avoided
Ali Imsirovic picks up 16th poker title in less than a year