Maryland's casinos picked up almost $2 billion in revenue last year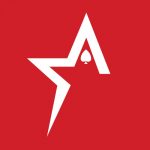 By Bob Garcia
2021 was a great year for Maryland casinos as gamblers returned to the gaming floors
Compared to a terrible year like 2020, Maryland and its casino industry were able to turn the page in a positive way when it comes to revenue. The Old Line State was able to close last year with a year-over-year increase of nearly 57%, something that was essentially accomplished after casinos were given the opportunity to return to normal capacity after many COVID-19 related restrictions were removed.
Combined, Maryland's six commercial casinos reported $1.922 billion in revenue for the calendar year, which translates to a 56.8% increase over the $1.226 billion achieved two years ago. $1.3 billion came from video lottery terminal (VLT) revenue, while the remaining $622.9 million came from table games.
In March of last year, Maryland's casino-based entertainment industry was able to report $169.2 million in revenue. While that figure was great, setting an unmatched record, the joy was compounded two months later. In May, that figure rose to $172.4 million. That record also stood for another two months, as in July, the state surpassed $180 in casino revenue for the first time, collecting $180.1 million to set the mark that still stands today.
Typically, Maryland industry analysts track records by fiscal year, from July through June. Maryland Lottery and Gaming reported that the 2020-21 fiscal year was able to contribute a record $1.391 billion to the state, including $723.5 million from casinos. It is very likely that this same trend will continue this year, and it would not be at all surprising to see new records come to stay on the state's books.
A reported space diamond just sold for $4.3 million in cryptocurrency
Monarch Casino proves strong, beats fourth-quarter expectations
The New Orleans Saints have another new coach
Georgia lawmaker optimistic on sports betting this session
The blockchain and DAOs are helping video game developers create content
Details for the upcoming Pokémon Unite Championship Series have been released
Even good Texas Hold'em players lose sometimes, but this can be avoided
Ali Imsirovic picks up 16th poker title in less than a year