Indiana casinos closed out 2021 on a high note after a solid run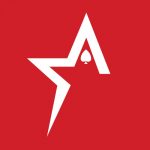 By Bob Garcia
Casino and sports betting revenue climbed throughout last year
It appears that a tally has already been made of the final totals for the Indiana gaming industry in 2021. The results have left many sportsbooks and casinos with different reasons to celebrate. Like many other states and cities of relevance to the industry, 2021 proved to be a positive and quite special year after COVID-19 triggered many significant losses two years ago.
According to monthly data reports released by the Indiana Gaming Commission (IGC), sportsbooks and mobile apps in The Hoosier State accepted $3.8 billion in wagers. From those wagers, the sportsbooks made a profit of $306 million, while the state, through tax revenue, was able to realize more than $29 million.
In December alone, Indiana's 12 casinos generated gambling taxes of $53.6 million. There is no doubt that a late quarter was the gas needed to give sports betting numbers an extraordinary boost. During the last three months of last year, the monthly handle went over $460 million and was topped by a record $463.7 million handle in November.
While December's level was not higher than November's, it was not far off either. The GCR reported a monthly handle of $463 million last month. According to these reports, Indiana casinos reported adjusted gaming revenue (AGR) of $2.33 billion for the calendar year 2021. This shows a fairly strong second half of the year, which comes just as several states decided to remove many restrictions caused by COVID-19.
A reported space diamond just sold for $4.3 million in cryptocurrency
Monarch Casino proves strong, beats fourth-quarter expectations
The New Orleans Saints have another new coach
Georgia lawmaker optimistic on sports betting this session
The blockchain and DAOs are helping video game developers create content
Details for the upcoming Pokémon Unite Championship Series have been released
Even good Texas Hold'em players lose sometimes, but this can be avoided
Ali Imsirovic picks up 16th poker title in less than a year