Hackers attack Qubit Finance, steal $80 million in cryptocurrency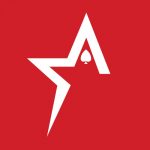 By Bob Garcia
The DeFI program becomes the first to see a massive breach in 2022
Qubit Finance, a decentralized finance platform (DeFi), has lost $80 million in cryptocurrencies after suffering a hack. The company has acknowledged the security incident and has asked the attacker to return the stolen funds in exchange for a juicy reward. However, so far, it has not received a response. This is undoubtedly the biggest heist reported so far this year.
According to an analysis of the incident published by Qubit Finance, the attacker was able to steal 206,809 Binance Coins (BNB) late last week by exploiting a vulnerability in the code of one of its smart contracts (one of the pillars of decentralized finance) running on the Ethereum (ETH) blockchain
In an effort to get things back to "normal" the company went directly to the hacker, asking for a type of negotiation in order to minimize the attack that has already occurred and which currently represents significant losses for the Qubit community.
"We propose you negotiate directly with us before taking any further action. The exploit and loss of funds have a profound effect on thousands of real people. If the maximum bounty offer is not what you are looking for, we are open to have a conversation. Let's figure out a situation," the Qubit Finance Team wrote.
According to different reports, the attacker exploited a logic error in Qubit Finance's code that allowed them to enter malicious data and withdraw tokens in Binance Smart Chain without depositing any in ETH. The company says its security teams are working on monitoring the platform and determining the number of affected customers. As a result of the security incident, several services on the platform are suspended until further notice.
A reported space diamond just sold for $4.3 million in cryptocurrency
Monarch Casino proves strong, beats fourth-quarter expectations
The New Orleans Saints have another new coach
Georgia lawmaker optimistic on sports betting this session
The blockchain and DAOs are helping video game developers create content
Details for the upcoming Pokémon Unite Championship Series have been released
Even good Texas Hold'em players lose sometimes, but this can be avoided
Ali Imsirovic picks up 16th poker title in less than a year