Esports betting is now massive, increasing 170% in 2021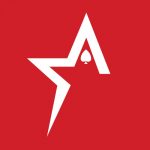 By Bob Garcia
The expansion of eSports betting will help fuel more growth of the industry
eSports is currently booming. In fact, this industry moves a large number of millions a year. Its growth has been so vast in the betting industry that, according to the latest analysis, it has been reported that the space registered a growth of 170% in 2021. This indicates that many more people have opted to put their money on the different events that take place under its umbrella.
In addition to the Internet, eSports competitions and shows have made the leap to television screens, mainly in the US, where programs about sports competitions are very frequent and diverse. This increase in eSports capital has a lot to do with the culture behind them and their large audience.
Uplatform, an operating platform, and provider of sports betting and online casino solutions worldwide, in an effort to reflect the growing popularity of eSports betting, has decided to share its statistics on the trends between eSports and betting related to the space.
According to the company, over the past year, the global eSports audience was estimated to reach around 474 million people. By 2024, that figure is forecast to rise to 577.2 million people.
Betting on these types of competitions has started to boom incredibly, with major sports betting operators opening their doors for eSports to be part of their platform, just as they do with other traditional sports. This being the case, the total amount wagered on eSports is expected to reach close to $16 billion in the next few years.
"2021 was a real shock," Uplatform's eSports team stated, "Even with most tournaments and championships being cancelled, the esports sector showed more than 170% growth. And we expect even higher numbers in 2022. There is no doubt that Esports is attracting more and more attention among bettors."
A reported space diamond just sold for $4.3 million in cryptocurrency
Monarch Casino proves strong, beats fourth-quarter expectations
The New Orleans Saints have another new coach
Georgia lawmaker optimistic on sports betting this session
The blockchain and DAOs are helping video game developers create content
Details for the upcoming Pokémon Unite Championship Series have been released
Even good Texas Hold'em players lose sometimes, but this can be avoided
Ali Imsirovic picks up 16th poker title in less than a year