Detroit's casinos made it to almost $1.3 billion in revenue last year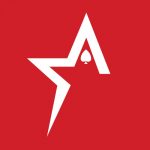 By Bob Garcia
Detroit's gambling properties had a successful 2021 but fell short of 2019's record
The end of 2021 means that casinos in different cities and states have reported their annual earnings, showing how great the results have been compared to a poor 2020. In the case of Detroit's three major entertainment establishments, their numbers were pretty green, reporting $1.294 billion in total revenue in 2021, beating 2020's COVID-19-hit results, but a bit below the record total recorded in 2019.
MGM Grand Detroit, MotorCity Casino, and Greektown Casino were able to report $639 million in revenue in 2020, meaning last year's revenue increased nearly 100%. It should be noted that the downward trend in revenue in 2020 was seen in Detroit, as well as many other parts of the country. Many casinos kept their doors closed due to restrictions forced to prevent the spread of COVID-19. The 2019 record, even so, remains intact, as, in that year, casinos were able to generate $1.454 billion in revenue.
According to figures released yesterday by the Michigan Gaming Control Board, 2021 revenue was helped primarily by the $998.8 million generated by slots, accounting for 77% of the total. Table games also made their $268 million contribution, while retail sports betting added $26.95 million to the equation. Note that the totals do not include revenue from online gambling games, which are reported separately.
As usual, MGM Grand Detroit was the casino that led the pack after taking a 43% market share last year. MotorCity Casino and Greektown Casino lagged behind with 35% and 22% shares, respectively.
A reported space diamond just sold for $4.3 million in cryptocurrency
Monarch Casino proves strong, beats fourth-quarter expectations
The New Orleans Saints have another new coach
Georgia lawmaker optimistic on sports betting this session
The blockchain and DAOs are helping video game developers create content
Details for the upcoming Pokémon Unite Championship Series have been released
Even good Texas Hold'em players lose sometimes, but this can be avoided
Ali Imsirovic picks up 16th poker title in less than a year