Deadwood, South Dakota casinos increased gaming revenue by 22% last year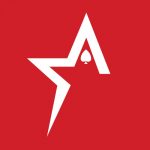 By Bob Garcia
2021 was a good year for Deadwood casinos compared to a year earlier
Recently, the South Dakota Gaming Commission decided to release its FY 2021 annual report showing distributions to state, county, municipal governments, and school districts totaling $16.6 million from gaming revenue taxes paid by Deadwood casino operators. This period runs from July 1, 2020, through June 30, 2021. Based on the information, it can be noted that Deadwood has evidenced a 22.96% increase over the fiscal year 2020 after it re-reported $126.3 million in total adjusted gross gaming revenue for the fiscal year 2021.
Different state agencies benefited from these tax revenues from Deadwood casino operators. These include $3.7 million for the South Dakota Department of Tourism, $1.9 million going to the state's general fund, $1.2 million used to aid the development of the South Dakota Gaming Commission and $30,000 for the South Dakota Department of Human Services. In total, more than $17 million will be distributed this year in gaming revenue taxes paid by Deadwood Casinos.
In addition, county, municipal and public education agencies were also recipients of these newly reported revenues. Lawrence County received nearly $945,000, $108,656 went to Spearfish, Lead, Whitewood and Central City municipalities, and another $108,656 went to Lead/Deadwood, Belle Fourche, Meade and Spearfish school districts.
Mike Rodman, executive director of the Deadwood Gaming Association, said the balance of the distribution went primarily to the restoration and historic preservation of the site. "The Deadwood Gaming Association and the employees in the Deadwood gaming industry are proud of the positive financial impacts of Deadwood gaming throughout South Dakota," he added.
A reported space diamond just sold for $4.3 million in cryptocurrency
Monarch Casino proves strong, beats fourth-quarter expectations
The New Orleans Saints have another new coach
Georgia lawmaker optimistic on sports betting this session
The blockchain and DAOs are helping video game developers create content
Details for the upcoming Pokémon Unite Championship Series have been released
Even good Texas Hold'em players lose sometimes, but this can be avoided
Ali Imsirovic picks up 16th poker title in less than a year