David Onyemata of the New Orleans Saints forced to pay fine over hit in Falcons game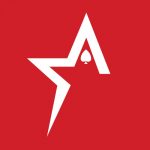 By Bob Garcia
The defensive tackle will pay over $15,000 for hit against Falcons QB Matt Ryan
It is now clear that the 2021 season has become history for the New Orleans Saints after a combination of results did not go their way. However, one player still has to deal with the ramifications of the win over the Atlanta Falcons, the last game to say goodbye. According to a recent report, defensive tackle David Onyemata was fined for one of his hits and will now be held accountable monetarily.
According to the report, Onyemata's roughing the passer penalty against Falcons QB has caused him to incur a $15,450 fine. The play specifically happened in the first quarter, when Onyemata made a (seemingly extra) effort on Falcons QB Matt Ryan. While Ryan was able to get the pass off, Onyemata took him down awkwardly at the knees, causing the foul to become apparent.
During the 2021 season, Onyemata didn't incur any other fines and has the power to appeal this one if he so chooses. It should be noted that the monies from the fines do not go directly to the NFL. Both the league and the NFLPA donate fine money through the NFL Foundation to the NFL Player Care Foundation and the Players Assistance Trust of the Gene Upshaw Players Association.
Onyemata now has the responsibility to take care of this situation as soon as possible. Whether he decides to pay or appeal, it is certainly an experience that might make him think twice the next time he decides to go in for the kill.
A reported space diamond just sold for $4.3 million in cryptocurrency
Monarch Casino proves strong, beats fourth-quarter expectations
The New Orleans Saints have another new coach
Georgia lawmaker optimistic on sports betting this session
The blockchain and DAOs are helping video game developers create content
Details for the upcoming Pokémon Unite Championship Series have been released
Even good Texas Hold'em players lose sometimes, but this can be avoided
Ali Imsirovic picks up 16th poker title in less than a year