Crypto.com Chief acknowledges hundreds of customer accounts hacked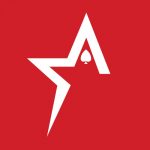 By Bob Garcia
Crypto.com has finally acknowledged a major security breach.  On Wednesday, Crypto.com CEO Kris Marszalek admitted to Bloomberg that approximately 400 customer accounts had been hacked earlier in the week.  While details of the hack have yet to be revealed, an estimated $15 million worth of Ether was stolen from accounts affected by the security breach.
Marszalek's admission of the incident marks a sharp turn for the company, which downplayed the incident on Sunday when it tweeted, "We have a small number of users reporting suspicious activity on their accounts. We will be pausing withdrawals shortly, as our team is investigating. All funds are safe."
On Monday, the CEO tweeted, "Some thoughts from me on the last 24 hours: – no customer funds were lost – the downtime of withdrawal infra was ~14 hours – our team has hardened the infrastructure in response to the incident We will share a full post mortem after the internal investigation is completed."
During Marszalek's interview with Bloomberg on Wednesday, the CEO did express his willingness to provide more information to regulators about the incidents.  Marszalek did mention that he had not received any outreach from regulators yet.
Jason Lau, who serves as Crypto.com's Chief Information Security Officer said, "Crypto.com is a leader in security and compliance, including our recent SOC 2 announcement." He added, "While our goal is to prevent any security breaches, our industry leading insurance policy and Worldwide Account Protection Programs offer our customers additional protections in rare instances when there is an incident."
Crypto.com has garnered a lot of press during the past year.  The company now has sponsorship deals with Formula One, the Montreal Canadiens, Philadelphia 76ers, and UFC.
On Christmas Day, the former Staples Center in Los Angeles was officially rechristened Crypto.com Arena.  In 2021, Cypto.com also hired actor Matt Damon as a brand ambassador.
A reported space diamond just sold for $4.3 million in cryptocurrency
Monarch Casino proves strong, beats fourth-quarter expectations
The New Orleans Saints have another new coach
Georgia lawmaker optimistic on sports betting this session
The blockchain and DAOs are helping video game developers create content
Details for the upcoming Pokémon Unite Championship Series have been released
Even good Texas Hold'em players lose sometimes, but this can be avoided
Ali Imsirovic picks up 16th poker title in less than a year