Chance Kornuth continues strong poker run in 2022 with back-to-back wins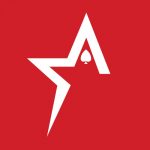 By Bob Garcia
The long-time poker pro is getting the new year off on the right foot
January is now past its first half, and that has been enough for the poker community to realize just how extraordinary 2022 is proving to be for Chance Kornuth, the three-time World Series of Poker (WSOP) gold bracelet winner. The poker pro has been able to win significant amounts of money in each of the first three events of the inaugural Stairway to Millions series that began in the middle of last week at the ARIA Resort & Casino in Las Vegas. In both Event #2 and Event #3, the US exponent was crowned champion, pocketing winnings in excess of $136,000 so far in this unique new PokerGO Tour festival.
Kornuth didn't let his victory cool off, as just a day after emerging as the runaway winner of the $2,000 buy-in tournament with the $51,600 top prize. He also managed to stand out from the field with his second title of the year. In the second $4,000 buy-in event, Kornuth took home an $80,640 payday.
"It feels great," Kornuth told PokerGO reporters. "I ran even better in this one than I did in the last one. It was pretty incredible. I max late-registered and immediately had chips to play with, and it was smooth sailing the entire way."
As usual, Kornuth not only won back-to-back titles and big money but also earned a total of 288 Card Player of the Year (POY) points, which will undoubtedly help him in that career even more as the year has just begun. In fact, with his current 552 points, Kornuth is now at the top of the POY 2022 rankings. If his streak continues like this, it is quite possible to consider him as a player who looks to have a 2022 full of victories and surprises.
A reported space diamond just sold for $4.3 million in cryptocurrency
Monarch Casino proves strong, beats fourth-quarter expectations
The New Orleans Saints have another new coach
Georgia lawmaker optimistic on sports betting this session
The blockchain and DAOs are helping video game developers create content
Details for the upcoming Pokémon Unite Championship Series have been released
Even good Texas Hold'em players lose sometimes, but this can be avoided
Ali Imsirovic picks up 16th poker title in less than a year