Cashless gaming in Nevada gets a boost following NGC ruling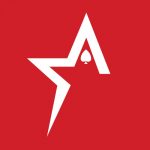 By Bob Garcia
The Nevada Gaming Commission has approved remote registrations for cashless gaming
If betting in Nevada was already quite convenient for many of the industry's fans, the market has received news that will elevate that experience even further. In an effort to keep the Silver State's gaming industry recognized worldwide, the Nevada Gaming Commission (NGC) has approved the use of remote funding and registration options for gaming accounts.
In simple terms, bettors now have the ability to use their smart devices or desktop computers to set up gaming accounts. At the same time, they can also deposit money into their accounts before approaching one of the casinos located in Las Vegas. This new cash gaming measure will undoubtedly become a driver for the industry to continue to grow.
While it is true that a cashless system was launched last year at the Resort World Las Vegas casino, gamblers were not really able to use the system properly. However, with the new set of rules, customers can now enjoy that experience in a much more convenient way.
In addition to the approval of online registration and deposits, the state also gave the green light to International Gaming Technology's (IGT) Resort Wallet. IGT's Resort Wallet is a system that was created to give gamblers another option to deposit money remotely.
Although news like this is clearly welcomed by many, it is not yet allowed for sports betting, so fans of that specific market have to follow the traditional rules, at least for the time being. For now, regulators continue to protect casinos' investments in their physical betting venues.
A reported space diamond just sold for $4.3 million in cryptocurrency
Monarch Casino proves strong, beats fourth-quarter expectations
The New Orleans Saints have another new coach
Georgia lawmaker optimistic on sports betting this session
The blockchain and DAOs are helping video game developers create content
Details for the upcoming Pokémon Unite Championship Series have been released
Even good Texas Hold'em players lose sometimes, but this can be avoided
Ali Imsirovic picks up 16th poker title in less than a year