Cardroom operator in Washington files lawsuit over state's sports betting market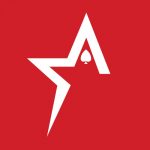 By Bob Garcia
Maverick Gaming is challenging the state in federal court to halt its tribal compacts
Washington State-based cardroom operator Maverick Gaming decided to file a lawsuit in the US District Court for the District of Columbia earlier this week. The intent of this legal action is to challenge what it claims is a sports betting monopoly given to tribal casino operators in The Evergreen State.
Having conducted an in-depth analysis of how the market is run in this state, the cardroom operator is challenging what it calls a "misapplication" of the Indian Gaming Regulatory Act (IGRA). According to Maverick's criteria, tribal operators in the state are cornering the market through the casino exclusivity they obtain through IGRA and applying it to sports betting.
In an effort to get a piece of the Washington sports betting action, the company has been bringing out the big legal guns, including Ted Olson, known for representing New Jersey in the now-famous 2018 Supreme Court ruling on the Professional and Amateur Sports Protection Act (PASPA). Olson, via a statement, indicated, "The Indian Gaming Regulatory Act was intended to guarantee parity between tribal and non-tribal gaming, but unfortunately Washington State is misusing IGRA to instead create tribal monopolies on certain types of gaming, such as sports betting."
Olson's experience in these types of scenarios appears to be quite extensive, which makes him an ideal representative for Maverick to have great success in the lawsuit. So far, he has argued 65 cases before the Supreme Court, with a win rate of more than 75%. In addition to being victorious in the PASPA case, Olson was also able to argue well enough to overturn a California vote banning same-sex marriage and the Bush v. Gore case stemming from the 2000 presidential election, among others.
Maverick founder and CEO Eric Persson strongly believes that the case will ultimately be decided by the nation's highest court, indicating that Olson's experience and success on the Supreme Court will play an important role in this matter.
A reported space diamond just sold for $4.3 million in cryptocurrency
Monarch Casino proves strong, beats fourth-quarter expectations
The New Orleans Saints have another new coach
Georgia lawmaker optimistic on sports betting this session
The blockchain and DAOs are helping video game developers create content
Details for the upcoming Pokémon Unite Championship Series have been released
Even good Texas Hold'em players lose sometimes, but this can be avoided
Ali Imsirovic picks up 16th poker title in less than a year