Atlantic City's Ocean Casino planning major upgrades this year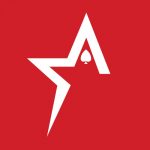 By Bob Garcia
The casino will spend up to $100 million bringing new features and amenities to the property
Atlantic City's Ocean Casino is known for always being quite innovative. With the NCAA March Madness men's basketball tournament coming up, it wouldn't be surprising to see this casino start new projects to excel in the space. It's no secret that this event translates to an exciting time for sports betting, and this casino wants to do what it takes to make major upgrades in 2022.
March is also a month in which the casino, according to a press release, plans to launch construction of "a new venue that will combine an entertainment bar, lounge, and gaming experience with sports betting." Although full details have not yet been released, more information is expected to come soon.
During the Madness event, a kiosk and an open sports betting window will be set up for guests to come in and place their respective legal bets with ease, making way for online betting for anyone with a smart device in their hands as well.
As if this wasn't enough good news for high rollers accustomed to different limitations, Ocean hopes to have obtained regulatory approval by that time for USBookmaking and Hall of Fame bookmaker Vic Salerno to begin providing the lines.
The new venue, which will be run under a $4 million budget, is scheduled to open to the public any time this summer.
"As Ocean continues to strengthen its position within Atlantic City, we are steadfastly dedicated to property growth and development," Bill Callahan, Ocean's interim CEO, said in a statement. "We are excited by the new venue's central location, and the ability to advance our product with an innovative experience for our guests to enjoy," Callahan added. "Partnering with USBookmaking allows us to capitalize on their expertise to bolster our land-based wagering product."
A reported space diamond just sold for $4.3 million in cryptocurrency
Monarch Casino proves strong, beats fourth-quarter expectations
The New Orleans Saints have another new coach
Georgia lawmaker optimistic on sports betting this session
The blockchain and DAOs are helping video game developers create content
Details for the upcoming Pokémon Unite Championship Series have been released
Even good Texas Hold'em players lose sometimes, but this can be avoided
Ali Imsirovic picks up 16th poker title in less than a year