Another candidate emerges to replace New Orleans Saints' outgoing head coach Payton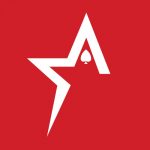 By Bob Garcia
Aaron Glenn of the Detroit Lions could make his way down south to New Orleans
Aside from a change in offensive coordinator, the Detroit Lions have managed to keep their coaching staff intact this offseason, but that fact could soon face another hurdle. Aaron Glenn already went through an interview with the Denver Broncos this offseason. While not a finalist there, he quickly rose to the top of the board in New Orleans following Sean Payton's surprising departure into retirement.
Shortly after Payton let it be known that he would be leaving his position as Saints head coach, NFL Network reporter Ian Rapoport revealed several updates. The team will reportedly conduct some quick interviews with current defensive coordinator Dennis Allen and Lions defensive coordinator and former New Orleans defensive backs coach Glenn.
The fact that the 49-year-old Texas native is in the mix in New Orleans is no surprise. He was hired by Payton and worked his way up through the ranks there, culminating in his appointment with the Lions. Despite a difficult season, Glenn managed to improve Detroit's defense in a big way and could be on his way to becoming a great coordinator with the team.
So far, the teams in play have not decided to view Glenn as a serious candidate, but it is clear that the Saints will view him that way after he was in their building once before. Glenn, one of the most productive and durable players of his era during his time in the league, finished his career with 41 interceptions, eight touchdowns, and 634 total tackles. It is believed that Glenn will be head coaching material someday, but Lions fans will want that day to come later. At the very least, the Saints will consider Glenn for the role.
The Saints appear to be a little behind other teams in the market for a new head coach, but with only three confirmed hires to date, there are still other options on the table as five other organizations look to fill the void as well.
A reported space diamond just sold for $4.3 million in cryptocurrency
Monarch Casino proves strong, beats fourth-quarter expectations
The New Orleans Saints have another new coach
Georgia lawmaker optimistic on sports betting this session
The blockchain and DAOs are helping video game developers create content
Details for the upcoming Pokémon Unite Championship Series have been released
Even good Texas Hold'em players lose sometimes, but this can be avoided
Ali Imsirovic picks up 16th poker title in less than a year